>
Human Resources Department
>
Benefits
> City of Houston Employee Discounts
City of Houston Employee Discounts
Why pay full price on tickets to events and local attractions? Take a look at the discounts offered around the Houston area available to City of Houston employees.
Technology
COH Sprint Works Program
For all you COH Sprint customers, check out the Sprint Works (Employee Discount) Program!
Take a look at the Sprint flyers & visit or call a local Sprint Store for information on current iPhone specials and Sprint's NEW Hulu offer for COH customers on most Smartphone plans.
Make sure to look over the Sprint flyers to see what plan works for you.
---
Memberships
Katy Sportz Academy
Katy Sportz gives you and your family the opportunity to engage with other members from the community, while taking part in youth speed & agility enhancement, early A.M. adult indoor bootcamps, basketball training, and kids spring/summer break camps.
City of Houston Employees will receive the following discounts:
20% off Recess Kids Camp
20% off Youth Speed and Agility Training
20% off A.M. Katy Bootcamp
See our promo flyer for more details.
---
The BodyShop HTX Gym
What Sets Us Apart from Other Gyms? Results. Scientific Based Research. We don't believe in a one size fits all approach to fitness. Vegan/ Pescatarian/ Keto/ Mediterranean/ IIFYM.
City of Houston Employees will receive 40% off which includes:
Personal Training - $360/month
Small Group Personal Training - $150/month
Gym Membership: $21/month
For every 10 employees or staff that joins the personal or small group trainings we will donate 15% back to the Combined Municipal Campaign (CMC).
When you sign up, you will not be charged till the following month - 1st Month is Free.
---
Discount program through Tickets at Work
Please enjoy this discount perk that gives you access to 20 – 60% off on movies, hotels, shows, concerts, sporting events and more.
Please take a few minutes to view the information and then follow the instructions below:
Fill out the information to become a member (use your work or personal email address)
For Company Code, use COHTX.
GET AN EXTRA 10% OFF AT CHECKOUT WITH PROMO CODE: FUNBENEFIT
---
Working Advantage Employee Discount & Award Program
The new Working Advantage employee discount and reward program can save City of Houston employees up to 60% on a huge selection of tickets, memberships, event passes, travel and more!
GuidanceResources Online offers 24/7 access so visit guidanceresources.com to register and if you're a first-timer, use code HOUSTONEAP. Click "Discounts" in the "I'm Looking For" box on the homepage and see for yourself.
---
Travel
Orlando Employee Discount
Save Up To 35% On Your Vacation to Orlando!
Attention City of Houston employees: Orlando Employee Discounts offers exclusive pricing on hotels, vacation homes, condominiums in or nearby Disney World and Universal Studios Orlando as well as discounts on Disney World Tickets, Universal Studio Tickets, Sea World Tickets, Discovery Bay, Aquatica and all other Orlando area attractions.
Visit our website and input the username is houston and no password is required.
---
ParkON Airport Parking Reservation
Enjoy up to 20% off on your travels by booking your parking spot with the Airport Parking Reservation company, Parkon.com.
Use the code: COH20OFF when selecting your travel dates.
---
Entertainment
Houston BCycle Employee Discount
City of Houston now offers all employees a 33% reduced rate on Houston BCycle memberships.
With the codes below, you can access the city's bike share system for just $6.00 per month or $66.00 per year.
As a Houston BCycle member:
Take unlimited trips throughout the entire, 59-station (and growing) network of bikes.
Contribute to growing a healthy, sustainable, eco-friendly transit option for our city.
To access your discounted membership:
Download theBCycleapp or visit HoustonBCycle's website
Sign up with your @houstontx.gov email address
Use the following promotional codes:
Monthly Membership - COHMTH
Annual Membership - COHANN
Check out the station map here to see how you'll be able use the system in your day-to-day life.
---
Houston Museum of Natural Science Corporate Discount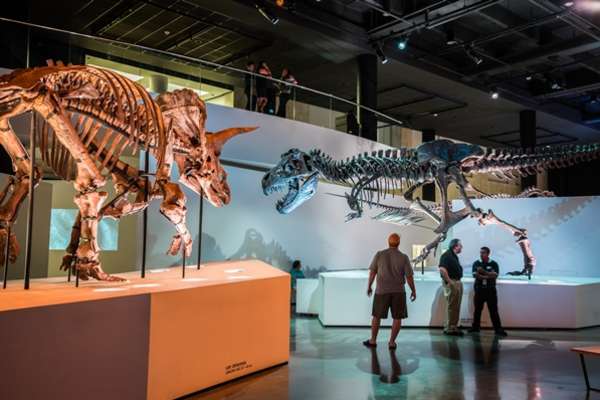 The Houston Museum of Natural Science (HMNS) has a wonderful corporate discount program that offers City of Houston employees up to 60% off all museum ticketed attractions.
Contact Jennifer Cobb by email at jennifer.cobb@houstontx.gov for the link and password to check out all the exhibits, films, and events the museum has to offer and to purchase and print your coupon. Disconted coupons are good for both Houston and Sugar Land locations!
---
Houston Zoo
City of Houston employees can recieve $5 off adult/children tickets, and a 20% discount on annual memberships.
Use the code COHZoo (not case-sensitive) to get your discount.
For online purchases employees can add tickets or a membership to their cart, and then enter the code upon checkout to receive the discount.
Employee verification needed in order to recieve discount.
---
Schlitterbahn
City employees can get discounts on admissions and season passes.
This unique promotional code listed below will provide discounts to all 4-parks in Texas as well as the Kansas City park on admissions, season passes, cabana rentals, food options, and resort stays (New Braunfels, Corpus Christi, and South Padre have resorts).
Go to the Corporate Partner Link, http://www.schlitterbahn.com/partnerdiscounts and enter in your 2019 discount promotional code: HOUTX
Employee verification needed in order to recieve discount.
---
Events
March TicketPass Offer of the 2018-19 Regular Season
Come support MVP James Harden, Chris Paul, Clint Capela and the rest of the Houston Rockets as they look to shift the strong finish in 2018 to the beginning of 2019!
Friday, March 8th vs. Philadelphia 76ers at 7PM
Wednesday, March 13th vs Golden State Warriors
at 8:30PM
Friday, March 15th vs Phoenix Suns at 7PM
Sunday, March 17th vs. Minnesota Timberwolves
at 8PM
Purchase your tickets online at www.rockets.com/promocode and use promo code CITYOFHOUSTON.
---
Supercross NRG Stadium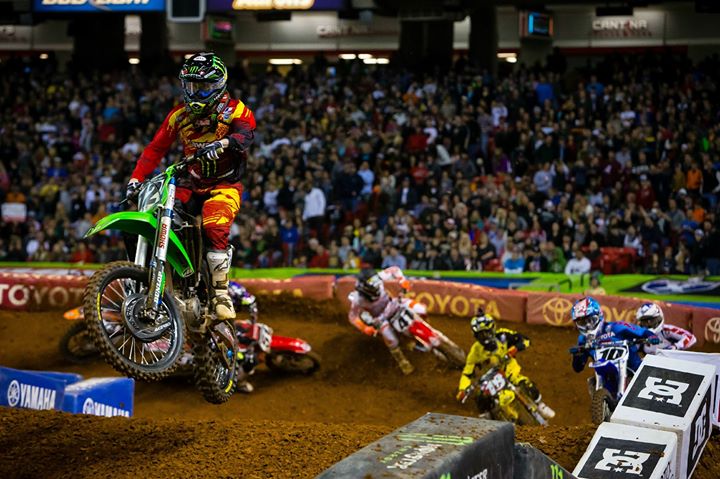 SAVE up to $10 off tickets for Supercross coming to NRG Stadium March 30, 2019.
Performance Date
Saturday, March 30 at 7PM
As the most competitive and highest-profile motorcycle racing championship in the world, Monster Energy Supercross has entertained millions of fans for 44 years.
Discount Prices
$50 Club Center
$30 Gold Sides
Sides and End Zone
$20 500 Level Center
$60 Action Seats
$25 100 Level End Zone
$20 300 Level End Zone
$90 Front Row and Club Front Row
$40 Gold Center and Club Sides
Visit ticketmaster.com and under "Offer Code", enter the code TXGRP. Taxes and/or service fees may apply.
To order, simply call 866-248-8740 Option 1 to reach a personal concierge representative who can assist you. For questions or seating information, feel free to email felddirectgroups@feldinc.com or call 866-248-8740 Option 1.
Deadline to order tickets is March 26, 2019. See promo flyer for more details.
---
Eateries
Chicken Etcetera
City of Houston Employees get a daily discount off the lunch menu.
Downtown tunnel location,
811 Louisiana Street. #M300
Discount valid with employee ID for one lunch meal per day to include 7% off the daily lunch menu which applies to minimum of $8.00 purchase. This would apply to all cash, debit, and credit card purchases.
---
Other
Community Loan Center of Greater Houston
CLCGH provides an alternative to the predatory lending products and practices by offering low interest, low fee small dollar loans to consumers.
Loans range in size from $400 to $1,000, with a maximum 12 month payback term.
How to join:
Apply online at www.clcgreaterhouston.com
Wait for employment verification from your company's HR department
Electronically sign loan documents
Funds will be deposited to your bank account
Loan may be repaid through convenient payroll deduction
---
HR Defined Discount
At HR Defined, we equip HR professionals with the tools they need to become thought leaders. Our instructors encourage students to deep dive into the HR principles and empower them to pursue their certification goals.
HR Defined strives to bring perseverance and resiliency to human resources professionals while simultaneously helping them gain the confidence they need to ace their certification exams.
HR Defined approaches the learning process by using a blended, hybrid learning method. Students are able to attend in- class sessions, use online media and hard copy versions of the study material.
City of Houston employees will receive 20% off courses to prepare for certifications with Discount code COHOUSTON-HRPREP by visiting www.hrdefined.com/.
---