>
Human Resources Department
>
Benefits
> City of Houston Employee Discounts
City of Houston Employee Discounts
Why pay full price on tickets to events and local attractions? Take a look at the discounts offered around the Houston area available to City of Houston employees.
Technology
Day Translations
We offer a 10% discount for any possible translation or interpretation need.
We have experience with translating and interpreting recorded statements, certified documents, apostilles, and more. All of our translations are certified and insured by Lloyd's in London ensuring the quality of our content.
Take a look at our website and check out some standards we hold to each of our language services.
---
COH Sprint Works Program
For all you COH Sprint customers, check out the Sprint Works (Employee Discount) Program!
Take a look at the Sprint flyers & visit or call a local Sprint Store for information on current iPhone specials and Sprint's NEW Hulu offer for COH customers on most Smartphone plans.
Make sure to look over the Sprint flyers to see what plan works for you.
---
AT&T Discount Program
As an employee of City of Houston , you could be saving up to 15% on the monthly service charge of qualifying wireless plans with the AT&T Signature Program.
Get a great value on our new AT&T Unlimited &More plans. Plus, you may qualify for exclusive benefits like discounts on Mobile Share plans, so that you can get the right plan to fit your needs and budget. You may also be eligible for other AT&T Signature Program perks.
---
Fitness
Katy Sportz Academy
Katy Sportz gives you and your family the opportunity to engage with other members from the community, while taking part in youth speed & agility enhancement, early A.M. adult indoor bootcamps, basketball training, and kids spring/summer break camps.
City of Houston Employees will receive the following discounts:
20% off Recess Kids Camp
20% off Youth Speed and Agility Training
20% off A.M. Katy Bootcamp
See our promo flyer for more details.
---
The BodyShop HTX Gym
What Sets Us Apart from Other Gyms? Results. Scientific Based Research. We don't believe in a one size fits all approach to fitness. Vegan/ Pescetarian/ Keto/ Mediterranean/ IIFYM.
City of Houston Employees will receive 40% off which includes:
Personal Training - $360/month
Small Group Personal Training - $150/month
Gym Membership: $21/month
For every 10 employees or staff that joins the personal or small group trainings we will donate 15% back to the Combined Municipal Campaign (CMC).
When you sign up, you will not be charged till the following month - 1st Month is Free.
---
The YMCA
Find balance and good health in spirit, mind and body with this special opportunity to join the Y
City of Houston Employees will receive:
50% off the joining fee
50% off the first full month's dues (pro-rated dues apply)Up to a $110 value
Access to Y classes and programs such as group exercise,personal training, swim lessons and child watch
Citywide members receive facility access to any of the 29YMCA's in Greater Houston
Complimentary SMART Start wellness orientation
For more information contact 713-758-9145 or email workplacewellness@ymcahouston.org.
---
Global Fit
City of Houston has partnered with GlobalFit. GlobalFit provides great savings on gym memberships.
With GlobalFit, employees may:
Choose from 10,000 gyms, including big chainsand local favorites (Includes: 24 Hour Fitness, Gold's Gym, Anytime Fitness, Curves and more).
Save with GlobalFit's Lowest Price Guarantee!
Transfer to other network gyms.
Freeze membership for up to 2 months a year.
Travel with access to other network gyms nationwide.
To search for gyms in the GlobalFit network, visit: www.globalfit.com/cityofhouston or call 800-294-1500.
Download the flyer.
---
Gold's Gym
City of Houston has partnered with Gold's Gym to provide a City of Houston Employee Discount.
There are 3 membership options:
$0 Enrollment Fee, $0 Processing Fee, $24.95/month
$49 Enrollment Fee, $0 Processing Fee, $19.95/month
$99 Enrollment Fee, $0 Processing Fee, $10/month
Enrollment steps:
Visit www.goldsgymhouston.com
Corporate Membership Program
Enter promo code COH
Select a plan
For more information, contact Dione Booker, Corporate Wellness Director Gold's Gym Houston at 281-908-9223
Download the flyer.
---
LA Fitness
Corporate discount offered to City of Houston Employees
We are offering Sport Club Membership for $29.99/mo. with $0 initiation fee. (Excludes access to: Medical Ctr & Greenway Plaza)
For more information, contact Anthony at 210-454-7624 at the Corporate Enrollment Center.
Download the flyer.
---
Heritage Plaza Fitness Center
H-Fitness is a state-of-the-art, 8,500 square foot facility conveniently located on the mall level in Heritage Plaza.
City of Houston Employee Membership Discount:
$63 per month ($5 savings per month)
-OR- $20 for a one-time all access pass
To enroll, contact Caitlyn Scelfo and schedule a tour and membership presentation
For more information, Caitlyn Scelfo - Membership Director1111 Bagby Street | Houston, TX 77002 caitlyn.scelfo@plusone.com, 713-651-0075.
Download the flyer.
---
Camp Gladiator
Four free weeks of unlimited group fitness - $189 value.
Get registered:
Select "sign up" under "4 Week/$189 Camp"
Select your Camp dates from the drop-down menu
Find the location you'll attend most often, then select "checkout"
Create a CG account
Enter your payment info and free Camp code (CITYofHTX) on the final screen and your total will be $0
Download the flyer.
---
Travel
Orlando Employee Discount
Save Up To 35% On Your Vacation to Orlando!
Attention City of Houston employees: Orlando Employee Discounts offers exclusive pricing on hotels, vacation homes, condominiums in or nearby Disney World and Universal Studios Orlando as well as discounts on Disney World Tickets, Universal Studio Tickets, Sea World Tickets, Discovery Bay, Aquatica and all other Orlando area attractions.
Visit our website and input the username is houston and no password is required.
---
Entertainment
Houston BCycle Employee Discount
City of Houston now offers all employees a 33% reduced rate on Houston BCycle memberships.
With the codes below, you can access the city's bike share system for just $6.00 per month or $66.00 per year.
As a Houston BCycle member:
Take unlimited trips throughout the entire, 59-station (and growing) network of bikes.
Contribute to growing a healthy, sustainable, eco-friendly transit option for our city.
To access your discounted membership:
Download the BCycle app or visit Houston BCycle's website
Sign up with your @houstontx.gov email address
Use the following promotional codes:
Monthly Membership - COHMTH
Annual Membership - COHANN
Check out the station map here to see how you'll be able use the system in your day-to-day life.
---
Houston Museum of Natural Science Corporate Discount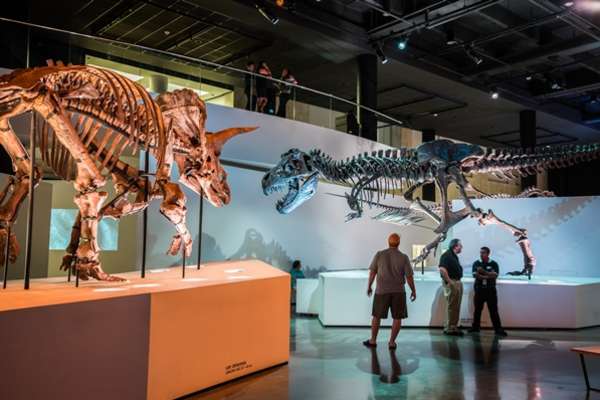 The Houston Museum of Natural Science (HMNS) has a wonderful corporate discount program that offers City of Houston employees up to 60% off all museum ticketed attractions.
Contact Jennifer Cobb by email at jennifer.cobb@houstontx.gov for the link and password to check out all the exhibits, films, and events the museum has to offer and to purchase and print your coupon. Discounted coupons are good for both Houston and Sugar Land locations!
---
Houston Zoo
City of Houston employees can receive $5 off adult/children tickets, and a 20% discount on annual memberships.
Use the code COHZoo (not case-sensitive) to get your discount.
For online purchases employees can add tickets or a membership to their cart, and then enter the code upon checkout to receive the discount.
Employee verification needed in order to receive discount.
---
Schlitterbahn
City employees can get discounts on admissions and season passes.
This unique promotional code listed below will provide discounts to all 4-parks in Texas as well as the Kansas City park on admissions, season passes, cabana rentals, food options, and resort stays (New Braunfels, Corpus Christi, and South Padre have resorts).
Go to the Corporate Partner Link, http://www.schlitterbahn.com/partnerdiscounts and enter in your 2019 discount promotional code: HOUTX
Employee verification needed in order to receive discount.
---
Schlitterbahn Family Fun Week
Exclusive discounts for City of Houston employees and family at Schlitterbahn Waterpark Galveston.
Check out promotional flyer for more details.
---
Events
Houston Dash
The Houston Dash has seven games left in the 2019 season and invites City of Houston employees to cheer them on at BBVA Compass Stadium with an exclusive offer on discounted tickets!
Check out the link to pick your games. #DashOn
Monster Jam
MONSTER JAM is Racing Back to Houston this Fall! Save $5 per ticket plus save on service fees!
Event Held at NRG Stadium, October 19th, 2019 at 7pm!
To order, simply call 866-248-8740 Option 1 to reach a personal concierge representative who can assist you.
For questions or seating information, feel free to email felddirectgroups@feldinc.com or call 866-248-8740 Option 1. Deadline to order is October 14, 2019 at 11am. See promotional flyer for more details.
Experience the adrenaline-charged action!
Disney on Ice
Disney On Ice presents Dream Big is skating to Houston! Save $5 per ticket plus save on service fees!
Performing at NRG Stadium, November 13th-17th, 2019. Deadline to order, November 6, 2019 at 11am.
To order, simply call 866-248-8740 Option 1 to reach a personal concierge representative who can assist you.
For questions or seating information, feel free to email felddirectgroups@feldinc.com or call 866-248-8740 Option 1. Deadline to order is November 6, 2019 at 11am. See promotional flyer for more details.
---
Eateries
Chicken Etcetera
City of Houston Employees get a daily discount off the lunch menu.
Downtown tunnel location,
811 Louisiana Street. #M300
Discount valid with employee ID for one lunch meal per day to include 7% off the daily lunch menu which applies to minimum of $8.00 purchase. This would apply to all cash, debit, and credit card purchases.
---
Salata Salad Kitchen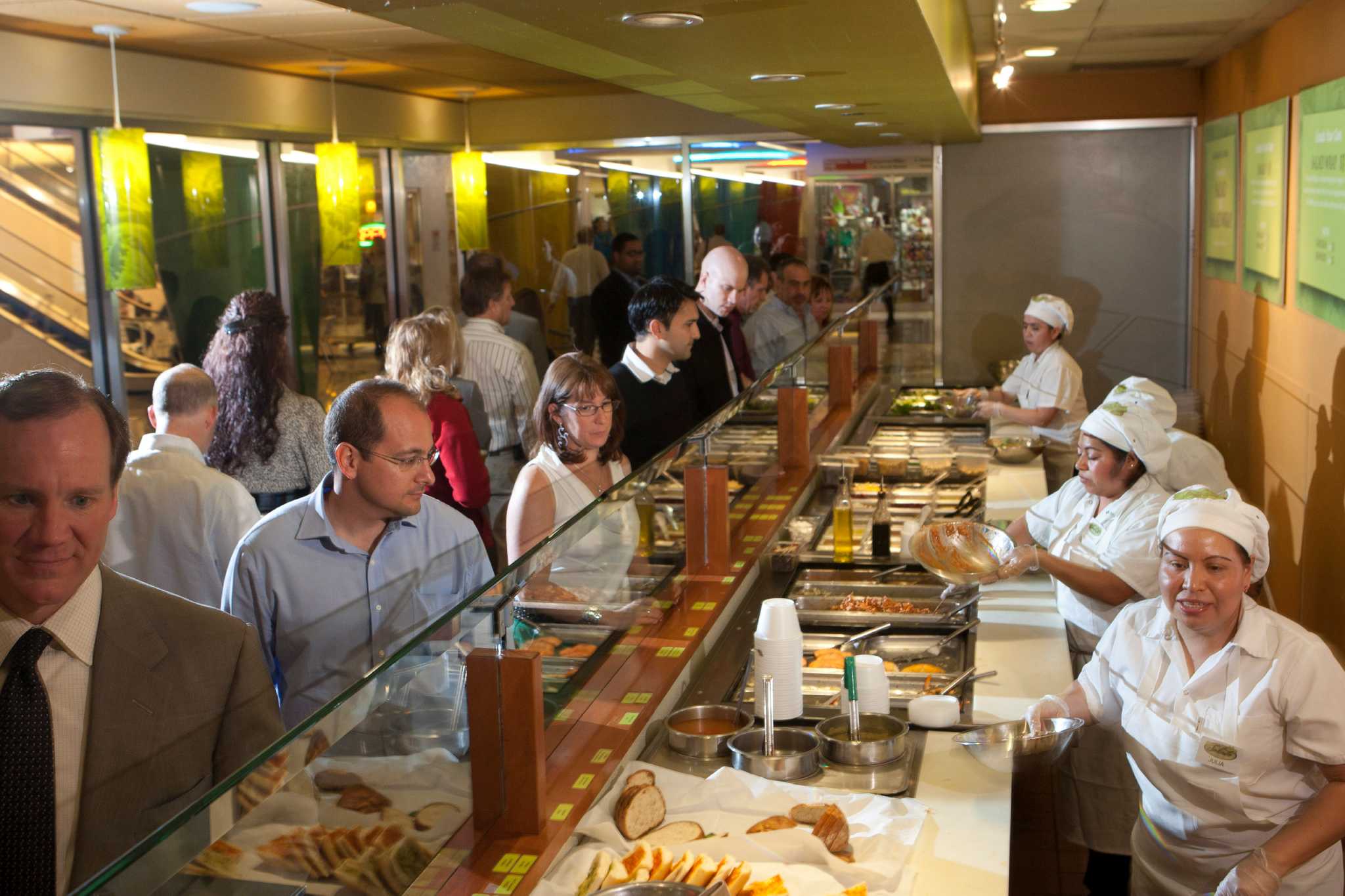 This discount will offer employees $1.00 per day off your order from April 1st - June 30th.
The discount is valid at the following locations:
Milam 19 Milam St T-925
Pennzoil 711 Louisiana R-22
Allen Center 500 Dallas St T-21
Employees must show City of Houston badge to receive discount at any of the three locations in the tunnel during the given dates.
---
Meals with a Purpose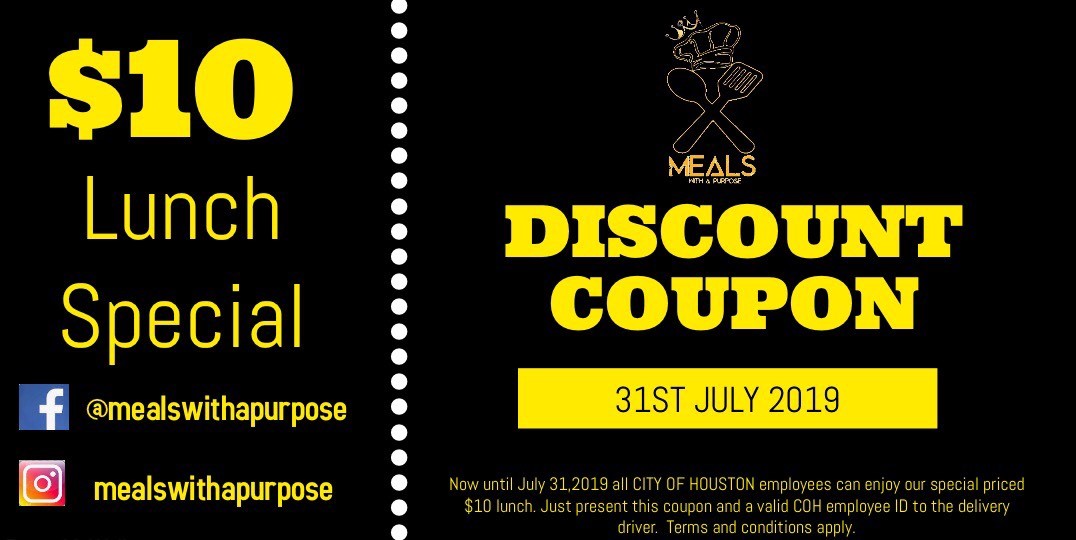 $10 lunch discount special
Also weekly meal prep options for healthy living with organic, gluten free and vegan options.
Chef/Owner: Monique Muhammad
713-597-9537

Now until July 31, 2019, City of Houston employees can enjoy a special $10 priced lunch. Call to order and show the coupon and valid COH employee ID to the delivery driver. Terms and conditions apply.
---
Misc
Discount program through Tickets at Work
Please enjoy this discount perk that gives you access to 20 – 60% off on movies, hotels, shows, concerts, sporting events and more.
Please take a few minutes to view the information and then follow the instructions below:
Fill out the information to become a member (use your work or personal email address)
For Company Code, use COHTX.
GET AN EXTRA 10% OFF AT CHECKOUT WITH PROMO CODE: WELCOMETEN
---
Working Advantage Employee Discount & Award Program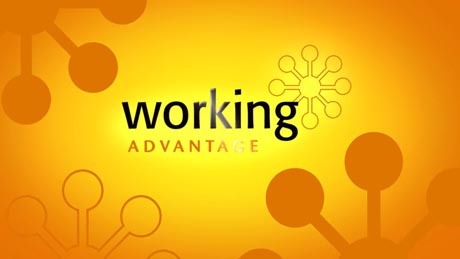 The new Working Advantage employee discount and reward program can save City of Houston employees up to 60% on a huge selection of tickets, memberships, event passes, travel and more!
Guidance Resources Online offers 24/7 access so visit guidanceresources.com to register and if you're a first-timer, use code HOUSTONEAP. Click "Discounts" in the "I'm Looking For" box on the homepage and see for yourself.
---
Community Loan Center of Greater Houston
CLCGH provides an alternative to the predatory lending products and practices by offering low interest, low fee small dollar loans to consumers.
Loans range in size from $400 to $1,000, with a maximum 12 month payback term.
How to join:
Apply online at www.clcgreaterhouston.com
Wait for employment verification from your company's HR department
Electronically sign loan documents
Funds will be deposited to your bank account
Loan may be repaid through convenient payroll deduction
---
HR Defined Discount
At HR Defined, we equip HR professionals with the tools they need to become thought leaders. Our instructors encourage students to deep dive into the HR principles and empower them to pursue their certification goals.
HR Defined strives to bring perseverance and resiliency to human resources professionals while simultaneously helping them gain the confidence they need to ace their certification exams.
HR Defined approaches the learning process by using a blended, hybrid learning method. Students are able to attend in- class sessions, use online media and hard copy versions of the study material.
City of Houston employees will receive 20% off courses to prepare for certifications with Discount code COHOUSTON-HRPREP by visiting www.hrdefined.com/.
---
Ecopark
EcoPark, the City of Houston's airport parking lots, is offering a daily 20% off coupon on the HAS Parking Website.
For more information see fly2houston.com for discount coupon.
---
Saving lives deserves a first-rate reward
We know you're not in it for the recognition, and that just makes you all the more deserving. And because you put so much on the line when you go to work, we've created a discount to be there for you when you need it.
The GM First Responder Discount gives Firefighters, Police, EMTs, Paramedics and 911 Dispatchers special pricing on eligible, new Chevrolet, Buick, GMC and Cadillac vehicles. It's our way of saying thanks for service that makes all the difference.
Who is eligible for the GM First Responder Discount ?
Discount is available on eligible, new Chevrolet, Buick, GMC and Cadillac vehicles to the following: paid or volunteer Firefighters, Police — including Police Officers, Sheriffs and Sheriff's Deputies, Correctional Officers, State Troopers and Federal Law Enforcement Officers — EMTs/Paramedics and 911 Dispatchers.
Which vehicles are eligible for the GM First Responder Discount?
Many new and unused 2019 and 2018 GM cars; SUVs; crossovers; midsize, light-duty and HD pickup trucks; and passenger and cargo vans are eligible.
---
Saving lives deserves a first-rate reward
Patriots like you deserve the best deals and savings. That's why we built GovX exclusively for the men and women who've served our country.
Every day we work to create the ultimate members-only experience for current and former uniformed professionals, with exclusive deals on on-duty gear, apparel, technology, event tickets, travel and a lot more.
At GovX, we go beyond outstanding deals. Every month, our GovX community comes together to raise funds for a deserving non-profit in the military/first-responder space. We call it GovX Gives Back.
When the country called, you were there. When a life needed saving, you arrived. When a tough job needed doing, you did it. This is our way of saying thanks!
Do I qualify?
GovX was created to provide benefits and savings to those that serve our country—both past and present. Government employees from federal, state or local agencies are eligible to join GovX.
---
Lasik Plus Discount
All employees and dependents of the City of Houston are now entitled to the company discount on LASIK at any of our LasikPlus centers (55 vision centers across the United States).
This is an $800.00 discount for your employees as well as their dependents.
See how you can save with your vision today!
---