>
Learning and Development Center
> Learning and Development Center Meet Our Team
Kelly Shreck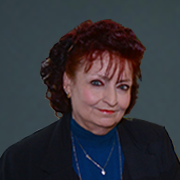 City's Chief Learning Officer at the LDC - The Center for Excellence
Kelly works for the City of Houston's Human Resources (HR) Department. She is currently the City's Chief Learning Officer and the Division Manager of the Employee / Labor Relations Division. She has worked for the City for over 24 years and spent 13 years in the retail industry prior to working for the City.
Kelly's educational background includes a Bachelor of Science in Applied Science with a major in Criminal Justice; a Bachelor of Arts with a major in Speech, Communication and Theatre; and a Doctorate of Jurisprudence. Kelly is licensed to practice law in Texas. Additionally she is an IPMA-CP. Since working for the City, she has trained over 30,000 participants in her training classes. She was one of the developers of CAPS (Certified Accreditation Program for Supervisors) and a driving force behind the HR Department's Frontline 20 training program and the Departmental Union Representative (DUR) training program.
As the City's Chief Learning Officer, she manages the City's Learning and Development Center (LDC). The LDC includes:
The Learning Development and Delivery group that facilitates new employee orientation, develops training programs, and provides instructor-led and web-based training;
The Organizational Development group that enhances organizational learning and employee engagement through the delivery of customized programs and services that support succession management, knowledge transfer and retention, and change management, and administers the Houston Employee Assessment and Review (HEAR) process;
The Technology and Support Services group that administers the Talent Management System which allows employees to register for classes, take web- based classes, and track learning activities; and
The Special Projects group that works on special training requests, coordinates the Leadership Institute Program, and will coordinate the meetings of the Learning Council that will be established in 2016
Kelly is also responsible for managing the Employee / Labor Relations Division which:
Administers the activities of the Civil Service Commissions for the 22,000 civilian and classified employee workforce;
Provides guidance and consultation on employee and labor relations issues; and
Handles grievances, union agreements, departmental Texas Public Information Act requests, equal employment opportunity, and policy and procedure development and updates.
Contact Information: Learning and Development Center | 4501 Leeland Street | Houston, TX 77023 | Phone: 832-395-4900 | Fax: 832-395-4892 | Hours of Operation: Mon-Fri: 6:30 a.m. – 5 p.m.