>
Mayor's Office for Adult Literacy
> Conversation Corner
Mayor's Office For Adult Literacy
Conversation Corner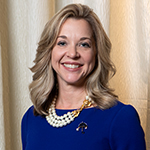 A Legacy of Leading Literacy
By: Julie Finck, Ph.D.
Barbara Bush Houston Literacy Foundation President & CEO
July 2021
First Lady Barbara Bush championed the literacy cause for decades and had a grand vision of literacy for all. She truly earned the title "First Lady of Literacy." Mrs. Bush played a pivotal role in advocating for the passage of the National Literacy Act enacted by Congress and signed into law by President George H.W. Bush on July 25, 1991. Still influential today, the bipartisan-supported National Literacy Act aims "to enhance the literacy and basic skills of adults, to ensure that all adults in the United States acquire the basic skills necessary to function effectively and achieve the greatest possible opportunity in their work and their lives, and to strengthen and coordinate adult literacy programs."
Unfortunately, one in three Harris County adults is functionally illiterate, lacking the knowledge and skills to adequately perform on the job and fully participate in society. We have much more work to do to empower adults in our city to engage fully in our global economy and society and to break the generational cycle of low literacy and poverty.
"The National Literacy Act put into policy my belief that education is a civil right, no matter one's age." Barbara Bush
Indisputably, literacy levels are inextricably linked to nearly every community metric including income, crime, health, economic vitality, civic engagement, and generational poverty. According to an analysis commissioned by the Foundation with Gallup®, if adults who function at the lowest level of literacy competency gained just one skill level, they would garner an average annual income increase of $13,000 and Houston's gross domestic product would boost by $13 billion. Put simply, increasing adult literacy rates is a moral and economic imperative.
In recognition of the 30th Anniversary of the enactment of the National Literacy Act, we are pleased to shine the light on Houston's Adult Literacy Blueprint, a strategic and comprehensive plan co-sponsored by the Mayor's Office for Adult Literacy and the Barbara Bush Houston Literacy Foundation to increase literacy rates in Houston, the city in which President and Mrs. Bush called 'home' for more than a half-century. Please take time to visit a special website at www.HoustonAdultLiteracy.org to learn more about Houston's adult literacy challenge and our plan for changing lives and ensuring Houston thrives.
The Blueprint was made possible by the engagement and insights of more than 100 civic-minded cross-sector leaders, the expertise of Deloitte Consulting, financial investments of EOG Resources, Phillips 66, the Mayor's Office for Adult Literacy, and the Barbara Bush Houston Literacy Foundation, as well as in-kind contributions from the Greater Houston Community Foundation.
The Barbara Bush Houston Literacy Foundation is proud to advance Barbara Bush's indelible legacy of leading literacy and to partner with the Mayor's Office for Adult Literacy and adult literacy providers on our quest to make Houston a city filled with readers.
---
By: Colleen Mayer
May 2021
So often, we talk about adult basic education being an industry unlike any other. You can imagine some of the peculiarities of our work; just a few that come to my mind are that the public has little idea what we do (even we sometimes disagree on our scope!), area experts may or may not be formally trained educators, and we're sustained by the contributions and commitment of volunteers.
And yet, it all comes together. Not always smoothly and not always seamlessly, but we get the work done and craft visions for better services and outcomes for adult learners.
I'm humbled to have been part of that work since 2015, when I joined the team at the Literacy Council of Fort Bend County. By that time, many of you had already been experts in your roles for years, and my learning curve to catch up was steep. However, it became immediately clear that among Houston's many providers, there was no lack of a service mindset and heart for students, volunteer teachers, and supporters. At that time, though, I wasn't seeing a strategic vision for collective, city-wide impact. Individual providers were excelling in their service areas but there was room to improve the conversations and work we were undertaking together, for the ultimate benefit of students.
Fast forward to 2021, when, by day, I've now spent more than three years leading Memorial Assistance Ministries's West Campus, a small (but mighty!) learning center in West Houston. I've spent my nights and weekends pursuing a law degree and have recently announced that at the end of June, I'll be moving into my second (third?) career by joining the team of a local firm. Stepping away from focusing exclusively on adult basic education programs is a strange thing, but it's given me a few moments to reflect on the growth I've seen in the industry over the past six years.
While partners continue to provide expert programs and services to learners, the conversations and work we've done together has grown exponentially. The wave of assessment trainings that the Harris County Department of Education led for providers in 2016 and 2017, EastSide University's orchestration of local XPrize involvement in 2019, and the opening of the Mayor's Office for Adult Education in the same year, were all signals of this growth – surely, you can think of a dozen more things to add to this list. But change is incremental, and our industry's growth has slowed when we've been complacent in having the same conversations that have gone on since 2015 (and for some of you, even longer): What gaps in service persist in our city, and who should fill them? How can we share information in a common database? What do we want our professional development and training calendar to look like? What do we want long-term service in our city to look like?
We know there is no lack of heart in the work that we do, but there may sometimes be a lag in creating the momentum to push conversations from possibilities to actuality, especially when we're so deeply focused on our immediate service areas. But the pandemic has required us all to be creative, and as an industry, we've clearly brought that energy and open-mindedness into the conversations we're having in 2021. As the years progress, I'm beyond excited to see the ways in which the industry continues to demonstrate that it can be both service-minded and student-centric, while also being strategic and innovative. The peculiarity of the work is part of what makes it so rewarding, and as experts in your field, you'll be leading conversations that have a real impact and create lasting change. I'll be cheering from the sidelines as you continue to accomplish great things, and make learners' lives, their families', and our whole city better. Your work is so meaningful. Thank you for letting me be part of it!
---
Trailblazing AEL
By: Jackie Aguilera, MOAL Program Manager
January 2021
Pre-COVID, a new year simply meant a long awaited "do over." The new year included letting go of mistakes and short comings and giving resolutions another try. However, 2021 seems slightly different, and some are not only yearning for a do over but for a new reality. Last year many were hailing 2020 as the year of vision. We did not anticipate the exact vision we would see, but no doubt our eyes were opened! Texas A&M University adult education expert Dr. Elizabeth Roumell said in the article COVID-19 and The Future of Adult Education that "the pandemic has magnified adult learning disparities and changed the way the field will operate for years to come."
Until the "Stay Home, Work Safe" Order was issued by Houston Mayor Sylvester Turner late March 2020, working from home, home schooling, and virtual lifestyles seemed so unreal. Yet, soon life changed from an alternate universe to our reality, and we began using words like Zoom as a verb to meet with colleagues, family, and friends. For some, the response was a natural transition, but many who struggled with traditional work and school options struggled even more because they lacked the skills needed to participate in this moment of technological evolution.  Limited remote learning options and lacking the equipment and access to an internet connection widened the gap in the digital divide. Families in the neediest neighborhoods fell into a quarantined existence with increased limited options to basic resources needed to live.
An informal survey of the Houston Area Adult Literacy Collective membership revealed that out of more than 60 adult organizations and agencies, approximately 14 transitioned immediately after closing the brick and mortar doors in March. In a way, the digital divide also emerged within the AEL provider community. Those agencies with a distance learning program or web-based options supplementing classwork provided alternative learning choices for the students continued to remain actively involved in classroom-based activities. Since then, these same organizations joined a growing faction of pioneers who did not have the answers but forged forward, dared to make mistakes, tried what had never been tried before, and laid the ground work for what is rapidly becoming the new norm in adult education and training. With these trailblazing steps into a new frontier, pathways are being created for others to follow. Enter 2021, where having a remote learning instruction model is not a supplemental but the primary means of instruction.
As innovative AEL professionals, we are pioneering the new reality of adult education and literacy. Innovation results in options for working and living that only seemed like wishful thinking before March 2020. We are in the new frontier in adult education. You can be a part of its development or you can wait it out a bit and join when the path is a bit clearer, but make no mistake, the future of adult education is a technological one. Will you be a homesteader or a pioneer? Let's chat about it. Go to http://bit.ly/MOALDiscussionGroup.
---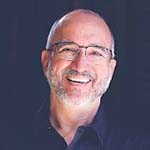 A Welcome to Our Newsletter
By: Federico Salas-Isnardi
November 2020
Hello! Today, you are reading the first issue of our Literacy on the Bayou newsletter. This is yet another way we are trying to keep you informed and engaged. We have an excellent social media presence. We have an ever-evolving Adult Literacy webpage within the city's website rich with teacher and learner resources. We are about to launch a literacy blog where literacy professionals will share thoughts, ideas, best practices, etc. These initiatives are all part of a deliberate campaign to keep literacy providers and the community at large involved in our efforts. We cannot succeed, however, without your participation. Does a tree falling in the forest make a noise if nobody is there to hear it? Does a blog or a social media post make an impact if nobody is reading or reacting, commenting, or engaging?
I want to ask you to stay involved. Jackie, Marlena, and I do not post for ourselves. We post for the community, but any successful social media campaign depends on people commenting and starting conversations. If we feature a series of learner success stories, we need you to contribute one. If we ask for instructional ideas, we want to see a dynamic conversation about approaches and best practices. If we discuss the impact of Covid on the future of adult literacy, we need to hear the perspectives of many of you. MOAL cannot recommend policy or action to the city government without your input.
Please, engage with us and with each other. Stay involved. Share your ideas. We are here to serve you because we need to drive home one very important message:
Literacy is the Heartbeat of Houston!