>
Mayor's Office for Adult Literacy
> Our Staff
Mayor's Office For Adult Literacy
Our Staff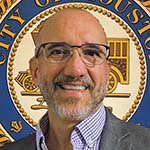 Federico Salas-Isnardi, Director of the Mayor's Office for Adult Literacy (MOAL) in Houston, is a linguist, educator, diversity trainer, and writer who has worked in adult education in Houston for over 30 years. Federico has presented or facilitated hundreds of professional development workshops and seminars and is a regular speaker at professional conferences on topics ranging from second language acquisition to anti-bullying education and from literacy and employability skills in the 21st century to identity and privilege in a culture of respect.
He is a published author of ESL textbooks, and a certified Diversity Trainer. He has been active in professional, arts, and community organizations for more than 25 years.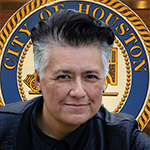 Jackie Aguilera, Project Manager of the Mayor's Office for Adult Literacy (MOAL) Houston, grew up with the value of learning and education that gave her an advantage she soon realized was not equitably accessible for all. Her first step in helping others was becoming an English tutor for "at-risk" students which lead her to becoming an instructor teaching first year college students, many of whom had been admitted on probation or conditional status. Her career now spans more than two decades and includes tutoring, teaching, training, consulting, and non-profit leadership for community based organizations. She is an advocate of whole life literacy, educational justice and equitable access to pathways of prosperity for all. Jackie is particularly excited that MOAL is housed in the historic Julia Ideson Building, Houston's 1st Public Library, because it was here that she attended parent-child reading activities and got her first library card.