>
City Council
> Council Member Photo Gallery
City Council
Council Member photo Gallery
Sixteen Council Members, along with the Mayor and City Controller, are elected every four years. Council Members are limited to serving two terms of four years each, with each term beginning on January 2. Five Council Members are elected At-Large, or city-wide, while the other eleven are elected to geographic districts of roughly the same proportion of population.
Beginning January 2, 2016, City elected officials can serve a maximum of two four-year terms. Those who already served one two-year term are eligible to serve two more four-year terms, for a maximum of ten years, and those who already served two two-year terms are eligible to serve for one more four-year term, for a maximum of eight years.
The next election for Mayor, Controller, and City Council Members will be November 5, 2019, with the next inauguration on January 2, 2020.
You can write to your Council Member at: 900 Bagby / City Hall Annex / First Floor / Houston, TX 77002. 
Mayor Pro-Tem is Ellen Cohen
Vice Mayor Pro-Tem is Jerry Davis
Brenda Stardig
District A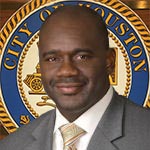 Jerry Davis
District B
Ellen Cohen
District C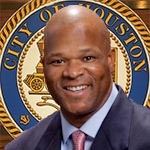 Dwight Boykins
District D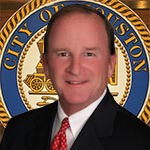 Dave Martin
District E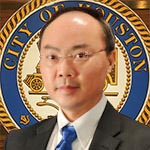 Steve Le
District F
Greg Travis
District G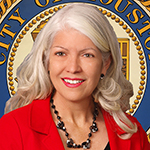 Karla Cisneros
District H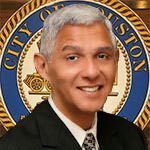 Robert Gallegos
District I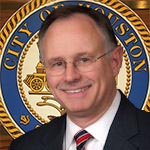 Mike Laster
District J
.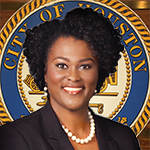 Martha Castex-Tatum
District K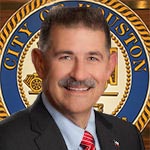 Mike Knox
At-Large 1
.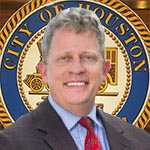 David Robinson
At-Large 2
.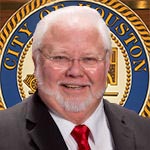 Michael Kubosh
At-Large 3
.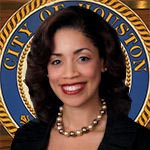 Amanda Edwards
At-Large 4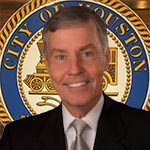 Jack Christie
At-Large 5