>
City Council
>
District H
> City of Houston Planning Dept TXDOT I-45 Project Workshop
District H
City of Houston Planning Dept TXDOT I-45 Project Workshop
The Planning Department has so far hosted three public workshops to gather input on TXDOT's I-45 reconstruction project. The purpose of the workshops was to discuss and build consensus on community goals for addressing issues like housing, flooding, and others identified by people during TXDOT's official comment period. These discussions will aid the City and its technical team as they develop alternative designs and make recommendations for changes to TxDOT. Additional workshops are being scheduled for late Sept./early Oct. (TBD).
Find more information on the Planning Department's website.
View the I-45 project's impacts and add your comments on this interactive map.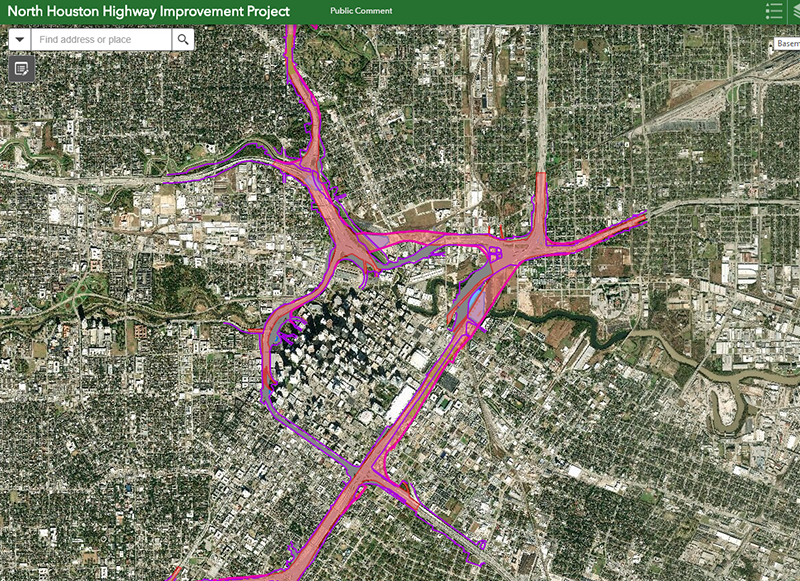 Segment 1-North (Beltway 8 to N. Shepherd)
When: Thursday, August 15, 2019, 6 -7:30 pm (optional introduction at 5:40 p.m.)
Where: Aldine Ninth Grade School, 10650 North Freeway (Accessible by METRO routes 56, 59 & 99)
Segment 1-South (Beltway 8 to I-610)
When: Saturday, August 17, 2019, 10 – 11:30 am (optional introduction at 9:40 a.m.)
Where: Burrus Elementary, 701 E 33rd St. (Accessible by METRO routes 44 & 56)
Segment 2 & 3-North
When: Tuesday, August 13, 2019, 6 - 7:30 pm (optional introduction at 5:40 p.m.)
Where: Harris County Department of Education, 6300 Irvington Blvd (Accessible by METRO route 79)
Additional workshops will be held in late September or early October.