> Dockless Vehicle Feedback
Dockless Vehicle Feedback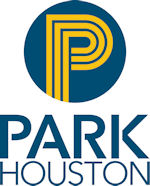 The City of Houston is considering recommendations for a pilot Dockless Vehicle Program. Read the Stakeholder Recommendations document (.pdf).
You may review some of the Stakeholder Committee Recommendations (.xlsx). Download the spreadsheet and insert your feedback.
Send feedback to parking@houstontx.gov.
What are dockless vehicles?
Dockless vehicles are systems of bicycles and/or scooters that are available for short-term rentals for point-to-point trips. These may be locked and unlocked using a smartphone app without the requirement of a bicycle rack or other docking station.