>
Education
> HouSTEM
Education
HouSTEM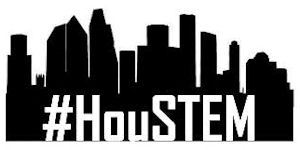 HouSTEM is a public-private partnership which helps prepare students for science, technology, engineering, and mathematics (STEM) careers by supporting coordination of the STEM initiatives and programs already in place in Houston.
Houston has long been a leader in the STEM field: Houston is known as the "energy capital of the world"; has strong public and charter school programs; is home to startup and established technology companies; and is home to one of the largest ports and medical centers in the world. HouSTEM builds on Houston's STEM strengths by facilitating collaboration between schools, non-profits, and businesses, so that students are prepared early on to pursue STEM careers, which promise the most opportunity in Houston.
HouSTEM has four areas of focus:
Organize meetings with those who are invested in STEM initiatives, such as businesses, non-profits, and families, and then set collective priorities.
Develop a one-stop clearinghouse for STEM information and resources.
Support STEM initiatives already going in in Houston.
Develop a plan of action to support the STEM community in Houston
By bringing together STEM initiatives, HouSTEM seeks to make a regional impact and ensure that students receive the support they need to pursue STEM opportunities.