>
Houston Health Department
> Bureau of Youth and Adolescent Health
Houston Health Department
Bureau of Youth and Adolescent Health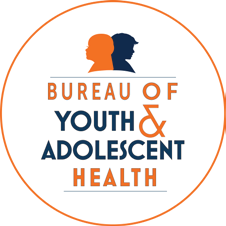 The Bureau of Youth and Adolescent Health welcomes all to explore MBKHouston.org (MBK) and 4YouthVoice.org. Together they serve youth, adolescents, parents, communities, and businesses in the greater Houston area.
My Brother's Keeper aims to address inequitable conditions faced by our city's youth, particularly boys and young men of color.
4 Youth Voice aims to provide everyone with the tools and information needed to properly educate and motivate our next generation of leaders.
Data Profiles
The data profiles* below were collected in 2015 and will be updated every 5 years or as the data becomes available. Houston/Harris County is exploring options to launch an equity intelligence platform that will link data across the health, employment, education, and justice sectors and disaggregate this data at the population level by race, age, gender, and geography.
Acknowledgment List
Baylor College of Medicine
Christine Aldape, Ruth Buzi, Kimberly Kay Lopez
Center for Recovery & Wellness Resources
Dillon West
Children at Risk
Ellen Schwaller
City of Houston Department of Public Works and Engineering
Martin Alcala
Doctors for Change
Nikki Estep, Suni Jani, Peter Kim, Juliet Morgan
Episcopal Health Foundation
Troy Bush
Harris County Public Health
Kelly Reed-Hirsh
Harris Health
Jamie Freeny
Healthy Living Matters
Rocaille Roberts
Houston Health Department
Allyssa Abacan, Anum Arif, Niiobli Armah IV, Ryan Arnold, Nichelle Bailey, Deborah Banerjee, April Bass Bonton, Constance Carron, Michelle Caruso
Monica Childers, Victor Fears, Desirha Freeman
Melanie Gilmore, Whitney Harrison, Camden Hallmark, Tia Johnson, Robert Hines, Carra Moroni
Vishnu Nepal, Kimberly Nicholson, Stefanie Prokopiou, Clemelia Richardson, Denis Rodriguez
AJ Rosario, Kellie Watkins, Jenise Young