> HTV Houston Television
HTV Houston Television



LIVE MEETINGS SIMULCAST ON FACEBOOK LIVE
HTV 1
HTV PROGRAM LINKs
Program Guide • HTV Video Archive
HTV FEATURED PROGRAMMING
CONVERSATIONS WITH LARRY PAYNE features in-depth, thought-provoking conversations with Houston's leading thinkers and examine social situations on
a dynamic scale within Houston.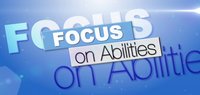 Presented by TIRR Memorial Hermann, FOCUS ON ABILITIES is an interview-based television program hosted by Lex Frieden, one of America's preeminent disability activists and leaders of the independent living movement.
CITY PULSE, a show by the City of Houston for the city of Houston. Featuring stories about council leaders, and their districts, city departments, and sponsored attractions around town. City Pulse, your source for all the cool stuff happening in the city of Houston.
LATINA VOICES is an innovative talk show focused on empowering our community,
including Latinos and educating people from all walks of life. Serving as a source of information on issues and topics ranging from current affairs, politics and lifestyle trends with a touch of flair.

MOCA PRESENTS The City of Houston Mayor's Office of Cultural Affairs develops policies and initiatives that expand access to arts and cultural programs in the community, attract visitors and leverage private investment. Learn more at MOCA Webpage and follow us on Facebook and Instagram . Find fun stuff on Houston's Cultural Events Calendar.
Our Mission Statement:
To effectively communicate to the public relevant information concerning municipal and related governmental and community services.
In December 2013, Houston Television (HTV) moved from its previous accomodations at 3100 Main, where it shared space with Houston Community College Television (HCCTV), into a multi-faceted production facility on the first floor of City Hall at 901 Bagby. HTV cablecasts 24/7 and runs live programs in the form of City Council plus committee and commissions involving Budget and Fiscal Affairs, and the Planning Department. The City currently has four Public, Educational, and Governmental (PEG) access channels. Public Access Channel, HMS-TV, operated by Houston Media Source, Education Channels, HCC-TV, operated by Houston Community College, HISD-TV, operated by Houston Independent School District, and the Government Channel, HTV- operated by Houston Television. HTV provides LIVE coverage of Houston City Council meetings, Council Committee meetings, Budget and Fiscal Affairs, Planning Department and several other meetings which keeps citizens informed about their City government. HTV works with elected officials and City departments in promoting local events in their districts and provides information about municipal services and other initiatives through its production and programming assets. HTV is also a multi-faceted production facility and is available for rentals to citizens who are looking to produce programs, music videos or commercials.
To purchase copies of HTV programs please e-mail your requests to Barbara Felder at barbara.felder@houstontx.gov