Learning and Development Center
Ask the Expert Panel Series
---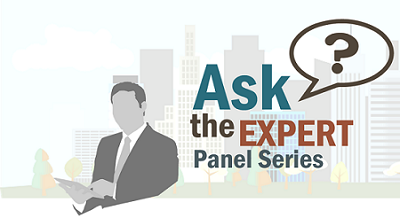 You Submit QUESTIONS. They Provide ANSWERS!
The Ask the Expert Panel Series is an organizational development (OD) intervention that was designed to provide managers and supervisors with an in-depth learning experience regarding critical topics within the City of Houston. The series is predicated on documented feedback received from the middle-level and executive-level managers of the 2014-2015 Leadership Institute Program (LIP). The series will enable managers and supervisors to explore issues through question-and-answer dialogue with a unique blend of panelists, consisting of department directors, deputy directors, assistant directors and subject matter experts.
Expert Panelists
The role of the expert panelists is to provide an informal platform for managers and supervisors to seek high quality advice and expertise on a range of issues that are hindering work outcomes. The objective is to provide a pragmatic, application-oriented experience to help employees mitigate and circumvent challenges related to talent management, leadership, workforce planning, compensation and performance.
Series highlights include:
Addressing challenges concerning the hiring process
Recommending strategies for improving hiring outcomes
Providing effective strategic planning solutions to achieve positive results
Offering approaches for increasing trust in the manager-employee relationship
Helping managers to more effectively handle behavior and performance issues
Where's the Trust?
Tuesday, November 17, 1:00 pm to 3:00 pm
Bad Attitudes and Behavior Barriers
Tuesday, October 20, 1:00 pm to 3:00 pm
Money, Motivation and Myths
Tuesday, September 15, 1:00 pm to 3:00 pm
Want Positive Results? Improve Accountability!
Tuesday, August 18th, 1:00 pm to 3:00 pm
Strategic Workforce Planning that Works
Tuesday, July 21, 1:00 pm to 3:00 pm
The Power of the People Skills
Tuesday, July 28, 1:00 pm to 3:00 pm
Right Person Wrong Job
Tuesday, May 19, 1:00 pm to 3:00 pm
Contact Information: Learning and Development Center | 4501 Leeland Street | Houston, TX 77023 | Phone: 832-395-4900 | Fax: 832-395-4892 | Hours of Operation: Mon-Fri: 6:30 a.m. – 5 p.m.
---
Connect With Us




© . All rights reserved. City of Houston