>
Mayor's Assistance Office
>
Neighborhood Liaisons
> Southwest Satellite Office
Mayor's Assistance Office
Southwest Satellite Office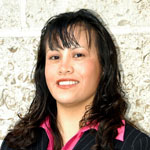 Contact: Veronica Hernandez
Southwest Multi-Service Center
6400 High Star
Houston, TX 77074
Phone: 832.395.9914
Fax: 832.395.9951
Super Neighborhoods Served:
Westchase (19), Mid-West (20), Alief (25), Sharpstown (26), Gulfton (27), Westwood (29), Braeburn (30), Meyerland (31), Brays Oaks (36), Westbury (37)
The Mayor's Community Liaison Program ensures personal, immediate and effective representation from the office - a measure that ensures neighborhood preservation. My position enables the community a stronger role in local government matters and provides another opportunity to develop public/private partnerships. Community leaders and I develop community organization membership, ensure proper and timely maintenance of city neighborhood projects in place and submit to the Mayor new ideas for this community.
The following is a sample of the near endless types of requests my office receives - and is meant to give you some idea of the wide variety of information with which I work. Please let me know your inquiry - how I can help you, your family and friends.
The Name of the Civic Organization in your neighborhood - and who to contact about meeting times and organization
boundaries
New Programs or requirements of programs in place that will improve infrastructure or economy
Assistance For The Homeless and Disadvantaged
The Mayor's perspective on a Community Issue
How to Begin a New Civic Organization
Learn About Neighboring Organizations and what they offer the community
Who to contact to request a change in a particular city service
How to obtain maps of the community
What steps can be taken regarding nuisances and illegalities in the neighborhood?
How Deed Restrictions are enforced - and adopted or updated
Our neighbors are creative and industrious and have lent their support to improvements, preservation and maintenance projects too numerous to count here. Thank you all for your commitment to Southwest area.
El Programa del Alcaldesa Parker de los Coordinadores de la Comunidad asegura una representación personal, inmediata y efectiva de parte de esta oficina - una medida que asegura la preservación de la comunidad. Mi posición me da la oportunidad de ofrecer a la comunidad toda la información necesaria de los asuntos del municipio y también provee la oportunidad de desarrollar una buena comunicación entre el sector privado y el gobierno municipal. Los Directivos de la Comunidad y yo desarrollamos las organizaciones de membresía de la Comunidad o también llamados Club Cívico, aseguramos el propio mantenimiento de los proyectos que se desarrollan en la comunidad como también le damos nuevas ideas al Alcalde para nuestra comunidad.
La siguiente información es solo un ejemplo de las muchas formas de ayuda que en mi oficina se reciben - y son proporcionadas solo como un ejemplo o idea de la amplia variedad de información con la cual yo trabajo. Así es que cuando guste o necesite alguna información.
Acerca de esta oficina, no dude en llamarme y permítame ayudarle.
El nombre del Club Cívico de su comunidad - y a quien llamar acerca de cuando son las juntas.
Acerca de programas nuevos o los requisitos necesarios para estos.
Asistencia para las Gentes sin viviendas (vagabundos) y desafortunados
Como organizar un club cívico.
Información acerca de organizaciones vecinas y que ofrecen a la comunidad.
A quien llamar para pedir un cambio en algún servicio de la Ciudad.
Como obtener mapas de la Comunidad.
Que se puede hacer para prevenir casos ilegales que estén pasando en la Comunidad?
Como las Restricciones pueden ser implantadas - o como adoptar Restricciones o ponerlas al corriente.
Acerca de quejas sobre el cable de TV y a quien llamarle.
A quien llamar para obtener más material para la Biblioteca de su localidad.
Etc. ...
Nuestros vecinos son creativos e industriales y le han dado el apoyo al desarrollo, preservación y al mantenimiento de los varios proyectos que son efectuados en esta comunidad. Gracias por su dedicación a esta bella área del Suroeste. Si usted reside en alguno de los siguientes Zonas Postales, llame si necesita información o si tiene algún comentario el cual será bien recibido.