Mayor's Office of Cultural Affairs Awards $84,000 to Projects Promoting Tourism and Resilience
March 17, 2023 -- Today, the City of Houston Mayor's Office of Cultural Affairs (MOCA) announced it is awarding $84,000 in grants to 8 individuals and nonprofit organizations whose work furthers cultural tourism and resilience in the city.
The funds were awarded through City's Initiative, a competitive grant program that is administered by the Houston Arts Alliance (HAA) and funded by a portion of the city's Hotel Occupancy Tax.
The program opens four times a year and offers grants in three categories: neighborhood cultural destinations, conference tourism, and resilience awareness. In addition to these funding categories, MOCA awards a small number of special community initiatives each year.
"These eight projects illustrate the importance of neighborhood identity in our city," says Mayor Sylvester Turner. "These projects celebrate the neighborhoods they happen in, add to their identities, and together highlight our goal of expanding cultural offerings throughout the City."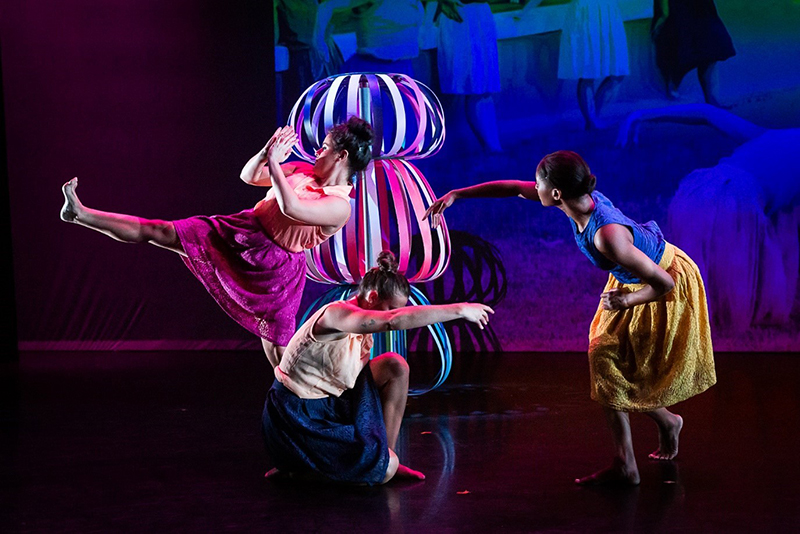 Adam Castaneda: "Reviving Churches" is a multidisciplinary, community-based activation that addresses the broken windows theory in a holistic, creative manner. Local choreographer Adam Castaneda will activate an abandoned Church's Chicken location in the Near Northside neighborhood at 2700 Fulton Street in partnership with the Greater Northside Management District. Over the course of three weeks, this abandoned complex will be transformed into a vibrant public art installation that will culminate in a community gathering that consists of student essay readings, dance performances, live music, and temporary art. This grant was awarded under the Neighborhood Cultural Destinations category.
Andrea Venson: "Elevated Intersections" is a painting exhibition featuring Andrea Venson and Jatziri Barron that captures a series of monthly events in Fifth Ward Houston. There will be a Mindful Painting session led by Andrea, a Salsa night led by Texas Salsa Congress, a Hip-Hop dance night led by Sun'Kissd Dance Concepts, and two outdoor yoga sessions led by Nicole Peralta and Jotina Buck. The final art exhibition will open at the DeLuxe Theater on September 23, 2023 and will feature dance performances by Nia's Daughters Movement Collective and Itzcoatl Tezkatlipoka. This grant was awarded under the Neighborhood Cultural Destinations category.
Ars Lyrica Houston: Ars Lyrica Houston presents "Maria's Magical Music Adventure," an interactive musical story time, at three key community venues in spring 2023. Maria's Magical Music Adventure follows a young girl named Maria and Matthew the Musical Magician as they travel through time to meet Antonio Vivaldi, who has just written The Four Seasons. Musical accompaniment features The Four Seasons, along with original music arranged for string quartet and narration in English and Spanish. Maria's Magical Music Adventure, presented at Rothko Chapel for Menil Neighborhood Day, Heights Kids' Day of Music, and Discovery Green, is a magical music adventure for the whole family. This grant was awarded under the Neighborhood Cultural Destinations category.
Jake Eshelman: As a hybrid art exhibit and guided nature walk with the Houston Arboretum in the spring of 2023, "(Bio)Diversity Bonds" empowers Houstonians to meet, celebrate, and ultimately support the many threatened local, native bee species that built and continually maintain the unique coastal prairie ecosystems that cradle our city, its people, and our astounding (bio)diversity. Just as Houston is the most ethnically diverse city in the country, we're also one of the most biodiverse cities in the world—providing an opportunity to exemplify what's possible when we empower everyday people to enrich our community by supporting our vital pollinator partners. This grant was awarded under the Neighborhood Cultural Destinations category.
Michele Brangwen Dance Ensemble: The Michele Brangwen Dance & Music Ensemble will premiere a new work that explores the delivery systems for renewable energy. New sources of energy mean that new conduits will be constructed to harness and deliver wind and sun; equity in how these new grids are designed and function are issues the work will raise. The premiere will feature jazz saxophonist & composer Jon Irabagaon. This grant was awarded under the Neighborhood Cultural Destinations category.
Tami Moschioni: "Tres Brisas" is Art Uniti's public art celebrating Near Northside's Latino culture with three, migratory sculptural installations. Sculptures unveil October 20th at Northside's MD Andersen YMCA with performances by Ambassadors Ballet Folkloric and mariachi music. The sculptures re-emerge on the Tour de Northside bike tour featuring public art on Saturday, November 18th. They're reunited on Sunday, December 3rd at Northside's Irvington Park hugging trees with a finale dance performance (interpretation of folkloric dance) synchronized with rhythms of Latin Jazz. This grant was awarded under the Conference Tourism category.
Te-Jui Fu: H.O.F is a festival created to be enjoyed by the whole family (Adults & Kids) during the springtime (April/2023). The festival includes an Origami art exhibition and 5 workshops (kids & adults): 2 basic Origami workshops, 2 advanced Origami workshops, the awarded "Foldtstic" documentary film (18 minutes) on Origami master artist Kyle ( Te - Jui) Fu, and a meet & greet (Q & A) with the Origami masters session after the film screening. The date for the festival is Saturday, April 15 from 10 - 6 PM through Sunday, April 16th 12 Noon - 5 PM. Festivities will be held at the Chinese Community Center This grant was awarded under the Resilience category.
Trent Wittenbach: A short documentary film exploring the history, art and craft of Las Catrinas, how they are symbolic of the East End neighborhood of Houston and Día de los Muertos. Through interviews with several Catrinas, we will learn about the history and art as we see them create their individual Catrina character. We will learn why they are so important to the identity of this community. We plan on screening the film at a venue in the East End accessible to the community during the lead-up to 2023 Día de los Muertos and on a project-specific website. This grant was awarded under the Neighborhood Cultural Destinations category.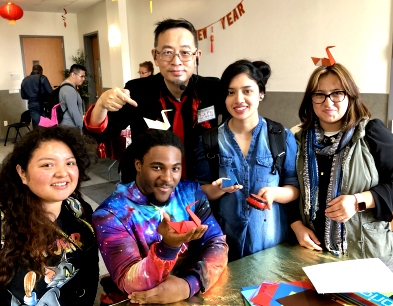 For more information on past grantees, click here. To see upcoming events from previous or the latest 2023 grantees, visit the frequently updated Cultural Events Calendar.
Artists and creatives interested in applying to "City's Initiative" to support their arts and cultural work should apply to the 2023 Grant Cycle launching on April 1st.
About the Mayor's Office of Cultural Affairs
The City of Houston Mayor's Office of Cultural Affairs guides the City's cultural investments with policies and initiatives that expand access to arts and cultural programs in the community, attract visitors and leverage private investment. Learn more at www.houstontx.gov/culturalaffairs and follow us on Facebook & Instagram @HoustonMOCA.
About Houston Arts Alliance
Houston Arts Alliance (HAA) is a local arts and culture organization whose principal work is to implement the City of Houston's vision, values, and goals for its arts grantmaking and civic art investments. HAA's work is conducted through contracts with the City of Houston, overseen by the Mayor's Office of Cultural Affairs. HAA also executes privately funded special projects to meet the needs of the arts community, such as disaster preparation, research on the state of the arts in Houston, and temporary public art projects that energize neighborhoods.
In short, HAA helps artists and nonprofits be bold, productive, and strong. To learn more about HAA, visit www.houstonartsalliance.com and follow us on Facebook & Instagram @HoustonArtsAlliance.