Mayor Sylvester Turner's Statement on Inflation Reduction Act Anniversary
August 16, 2023 -- One year ago today, the Biden Administration and Congress passed the Inflation Reduction Act (IRA). As Chair of Climate Mayors at the time, I wholeheartedly supported and applauded this historic legislation and investment in American communities. The IRA is an unprecedented commitment by the United States to fight the climate crisis while reducing the deficit and combatting inflation, reducing household expenses on energy, and creating jobs.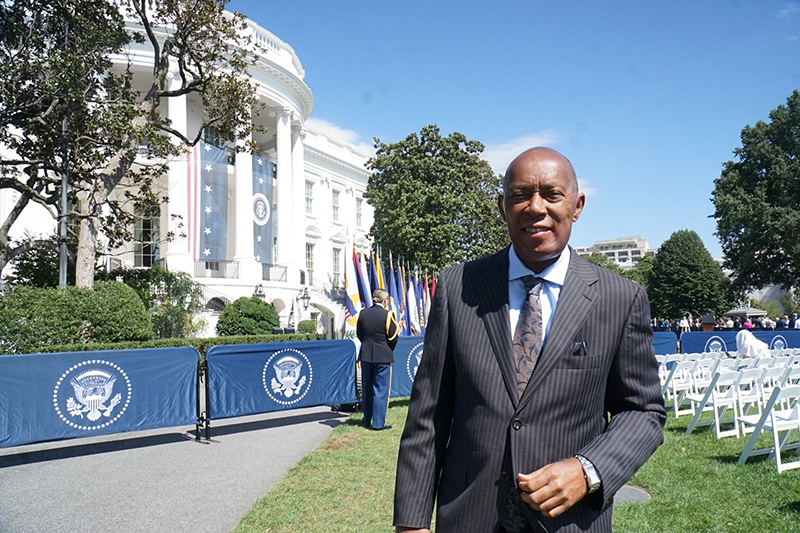 In Houston, where we have faced seven federally declared disasters in the last eight years and where this summer's extreme heat threatens Houstonians, the IRA provides a path forward with substantial federal support for years to come.
The IRA, which commits $369 billion to energy and climate, is a win for Houstonians and Americans.
In Houston, we have been busy implementing the Climate Action Plan (CAP) and Resilient Houston. We released our three-year update in July, and through the EPA's Climate Pollution Reduction program, we are already working with neighboring jurisdictions to develop a regional climate action plan. The IRA and Justice40 Initiative will also allow us to provide increased support for underserved communities. For example, the EPA's Solar for All program will unlock new opportunities to develop community solar and expand solar and battery storage technology access to low- and moderate-income families.
Using projects like Houston's Sunnyside Solar Farm as an example, the IRA has supercharged investments in renewable energy. Cities like Houston, which the EPA has continually recognized as being 100 percent powered by clean energy, are taking advantage of these investments and reducing emissions. These are just some examples – the IRA is a boon to Americans in many ways. Beyond supporting individuals and households, the IRA supports the economy and job creation. Houston's energy sector will benefit as it continues to embrace the energy transition between the 45Q credit for carbon dioxide sequestration, the Hydrogen Production Tax Credit, Sustainable Aviation Fuel Credits, and new programs to track and reduce methane leakage in the oil and gas sector.
While the effects of this transition cannot be immediately felt, the IRA has additional aspects that are already putting money back into the pockets of hard-working Americans. Capping the Medicare cost of insulin at $35 a month is having an immediate effect by giving our seniors a much-needed break.
On this first anniversary of the IRA, we have much to celebrate. Sustainability and resilience work together to help Houstonians and Americans – first, to reduce our environmental impact, and second, to improve our ability to withstand the climate crisis and other shocks and stressors. We are doubling down on our commitment to sustainability, resilience, environmental justice, and equity, and we invite others in the city, the state, and beyond to join us.
On behalf of our children and future generations, I support and applaud this legislation today as vigorously as I did when President Biden introduced it one year ago. I want to thank all who voted for this historic investment.