Office of Business Opportunity
Business Development Programs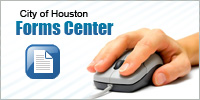 click links below to access the forms
Sign Up for OBO Updates / Info
BONDING EDUCATION PROGRAM
The Bonding Education Program is designed to educate small contractors in their efforts to obtain or increase their bonding capacity. The program also educates participants on construction industry challenges and best practices. In addition, small contractors will have the opportunity to meet prime contractors and government agencies to talk about their upcoming construction projects.

TURNER SCHOOL OF CONSTRUCTION MANAGEMENT
The City of Houston partners with the Turner Construction Company to offer the "Turner School of Construction Management". Individuals who complete at least five of the eight classes will receive a certificate of completion. This training program is FREE of charge. Online registration is required.

INTERAGENCY MENTOR PROTÉGÉ PROGRAM
The City of Houston, Metropolitan Transit Authority of Harris County, Houston Independent School District, and the Port of Houston Authority teamed together and created the Interagency Mentor Protégé Program (IMPP). IMPP exists to strengthen effective working relationships and fosters long term stability between the leaders of established companies and emerging historically underutilized businesses. The goals of the IMP Program are to enhance the business skills and broaden the base of historically underutilized businesses by providing the knowledge and experience of established firms.

I'M CERTIFIED, WHAT'S NEXT?
This workshop will cover a range of topics to include an overview of OBO's services, city-wide goals, introduction of the Strategic Purchasing Division, types of solicitations, and certification by the numbers. I'm Certified, What's Next? is free and open to all certified firms.
BUSINESS DEVELOPMENT ASSISTANCE
Business Development Manager, Will Norwood, is available to assist certified firms with their business development needs. Please contact Will.Norwood@houstontx.gov for more information.
Please click on the calendar icon below to check out the latest workshops that are being offered by the Office of Business Opportunity and the Houston Business Solutions Center. For more information about Office of Business Opportunity's Houston Business Solutions Center please visit the webpage by clicking the icon below.