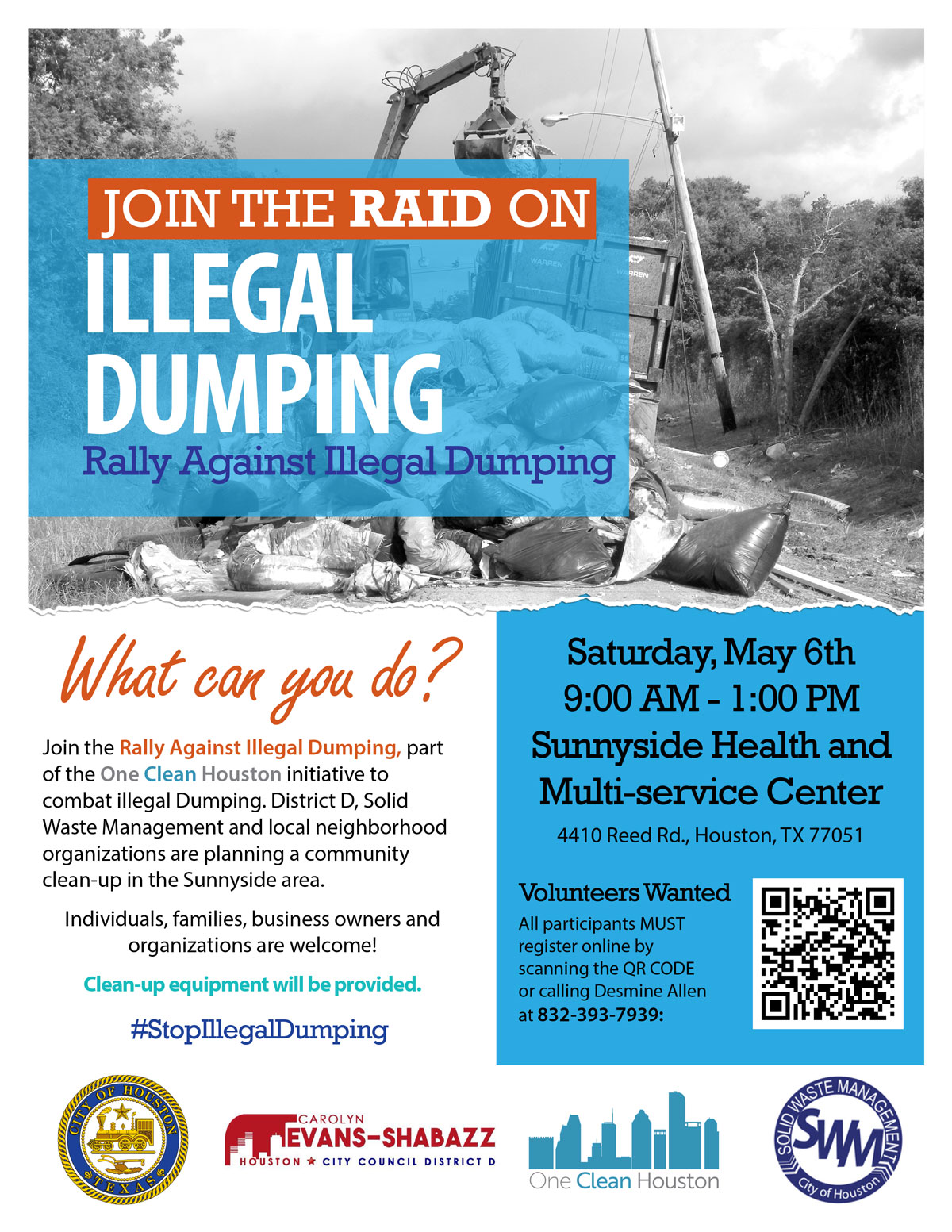 District D Community Clean UP
Sunnyside Health and Multi-service Center
4410 Reed Rd., Houston, TX 77051
Saturday, May 6
9:00 a.m. to 3:00 P.M.
Rally Against Illegal Dumping
Join the Rally Against Illegal Dumping, part of the One Clean Houston initiative to combat illegal Dumping. District D, Solid Waste Management and local neighborhood organizations are planning a community clean-up in the Sunnyside area.
Individuals, families, business owners and organizations are welcome!
Clean-up equipment will be provided.
Volunteers Wanted
All participants MUST register here or calling Desmine Allen at 832-393-7939.