HPARD
ACTIVATE HOUSTON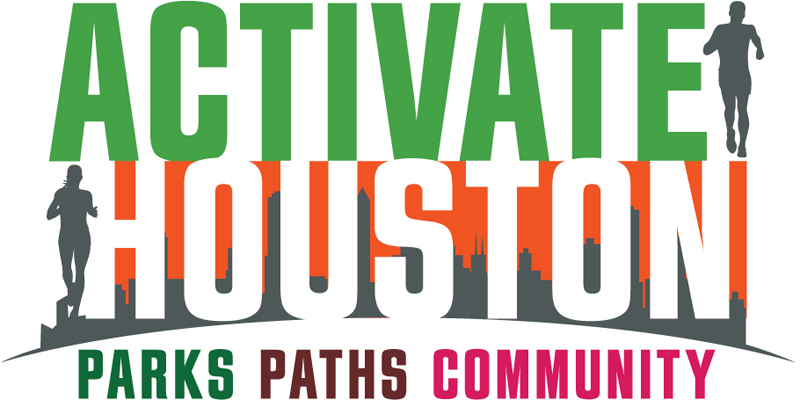 #ActivateHouston is a campaign created to transform how Houston recognizes and uses its parks, trails, greenspaces and community centers. We want Houstonians to get up, get out and get active at a neighborhood park. Our activities calendar is the place to find out what's going on at our parks and where your next adventure begins
CREATE AWARENESS
The Houston community has one of the largest inventories of parks, trails, greenspaces and community centers of any major city. Help us show appreciation for these important resources.
LIVE ACTIVE
Living an active lifestyle doesn't have to mean playing high intensity team sports or running marathons. It means getting up and moving. It is total wellness for the mind and body. Take a walk, visit with friends, or sit and enjoy nature.
IMPROVE LIVES
Communities are made up of PARKS, as well as PEOPLE. Improving how neighbors and organizations can better utilize and celebrate these pillars of wellness will bring communities together and enhance the lives of those in them.
How to get involved:
Simply promote yourself or your event at a Houston park, trail, recreation center, or greenspace on any of the HPARD social media outlets using #ActivateHouston


Take our Survey!
We are interesting in learning about your active lifestyle in our parks. Please take a moment to participate in our park use survey
Promote Your Event On the Activate Houston Calendar
If you have permitted a free, open to the public event in a City of Houston Parks, you are welcome to submit your event to us for posting to our parks event calendar. Your event will not automatically be added to the calendar once you click "Submit Event" at the bottom of the form. It will go through an approval process to make sure it contains all necessary information and fits the criteria for inclusion. Please note that images must be photo files with no text or logos. Fundraisers and charity events are not included at this time. Events taking place less than two weeks from the submission date may not be approved.