>
Police
> Crime Statistics > Recent Crime Map hosted by CrimeReports.com
POLICE Department
Recent Crime Map hosted by CrimeReports.com
CrimeReports is the nation's largest collection of law enforcement agencies committed to transparency, public access, and citizen engagement. The Houston Police Department has partnered with CrimeReports to provide public access to data from original crime reports entered into the Houston Police Department's Record Management System within the last 180 days. The crime data is updated every 30 minutes and represents basic/general information for incidents within the City of Houston.
 
Users are reminded of the following limitations:
Information is not yet verified by further investigation.
Information may include mechanical or human error.
Preliminary crime classifications may be changed at a later date based upon further investigation.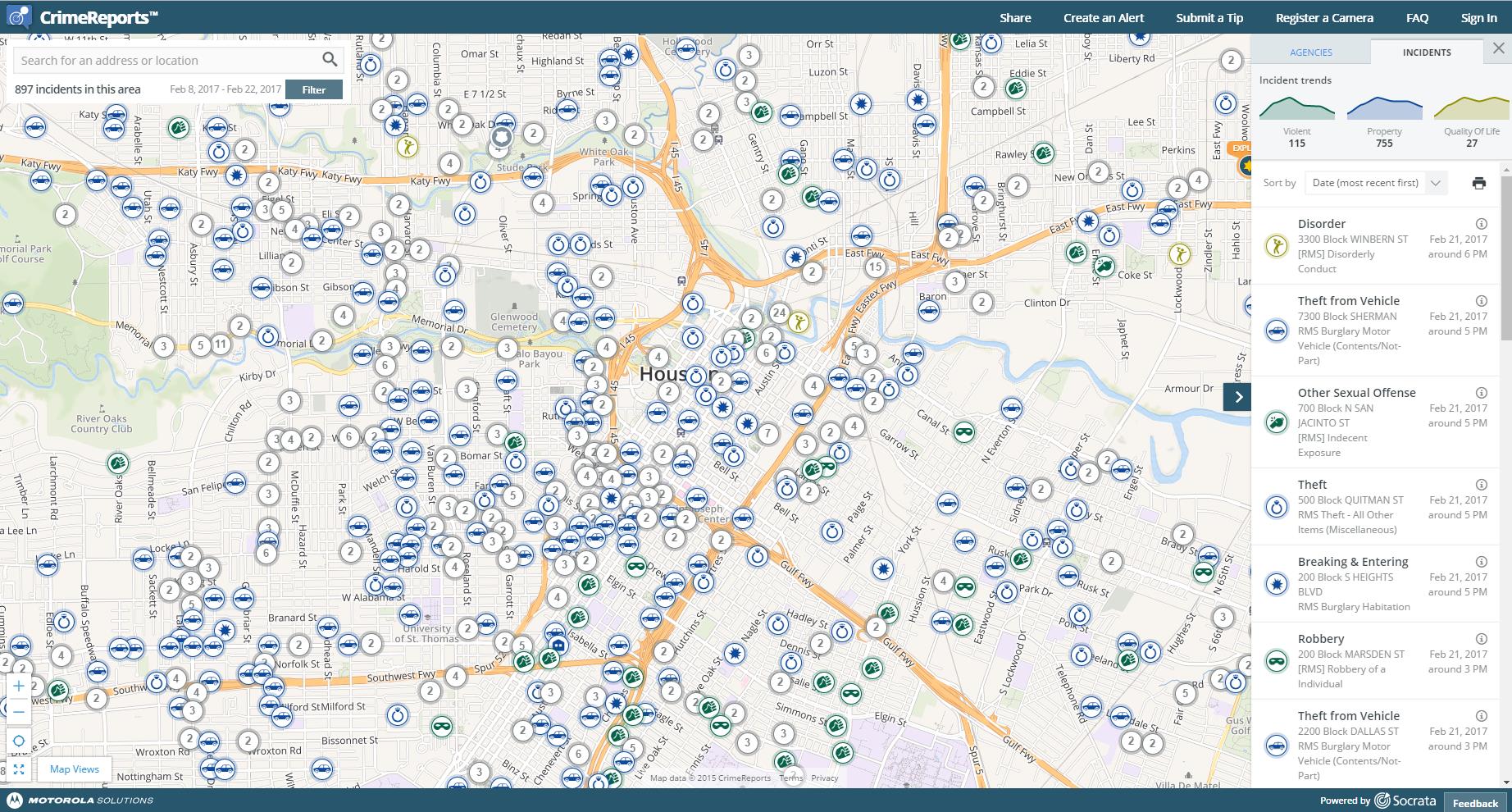 HPD's crime data is hosted by Public Engines online at: https://www.crimereports.com