Houston Police Department
Suspect Arrested in Female's Death at 1700 San Jacinto

November 5, 2010 - Charges are pending against a suspect arrested in the death of a female found at 1700 San Jacinto about 6:20 a.m. on Sept. 30.

The suspect, Lucky Ward (b/m, DOB: 11-1-64), is facing a charge of capital murder. He is accused in the killing of Reita L. Long, 52, who suffered trauma to her neck and was pronounced dead at the scene. She had been strangled. A photo of suspect Ward is attached to this news release.

HPD Homicide Division Sergeants E. Cisneros, C. Howard and Senior Police Officer W. Ferguson reported:

Patrol officers responded to a reported unresponsive female at the above address and discovered Ms. Long's body in a stairway outside a building. She was pronounced dead by attending Houston Fire Department personnel.

Further investigation and DNA evidence developed Ward, a homeless male, as the suspect in this case and he was arrested without incident on Thursday (Nov. 4). Ward confessed to his role in Long's murder.

The investigations into the strangulations of two other females in the downtown area are continuing. No charges have been filed in the deaths of the women, Carol Flood, 62, and Raquel Mundy, 24. Ms. Flood was discovered at 1600 Louisiana on October 10 and Ms. Mundy was found at 300 St. Charles on June 18.

At 2 p.m. TODAY (Friday, Nov. 5), an investigator in the HPD Homicide Division will be available to answer questions on Ward's arrest in the media briefing room on the first floor of HPD Headquarters at 1200 Travis.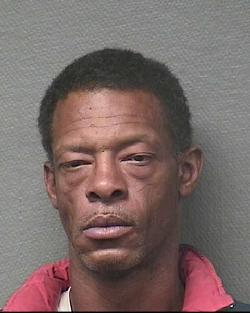 Update JFC/HL 11-5-10
KJS/JFC 9-30-10
Inc. #139055410

For additional information, please contact the HPD Public Affairs Division at 713-308-3200.