Houston Police Department
DNA Leads to Identity, Charges of Suspect in 2008 Fatal Shooting

April 1, 2011 - Charges have been filed against a suspect in the fatal shooting of a man at 9004 North Freeway (North Interstate Highway 45) about 10:40 p.m. on June 8, 2008.

The suspect, Marcus Earl Lockett (b/m, DOB: 4-18-77), is charged with capital murder in the 232nd State District Court. A photo of Lockett, who is currently in the Harris County Jail on unrelated robbery charges, is attached to this news release.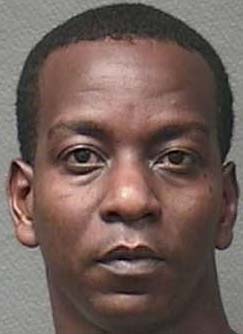 The victim, Jorge Hernandez 31, suffered multiple gunshot wounds and was pronounced dead at the scene.

HPD Homicide Division Sergeants M. W. McStravick, P. J. LeBlanc, J. Brooks and C. Cegielski reported:

Mr. Hernandez, a fuel truck driver, was delivering fuel to a Mobil station at 9004 North Freeway when he was approached by a male suspect who tried to rob him. As both men struggled, the suspect shot the victim several times. The suspect then fled the scene in a vehicle driven by an unknown second suspect.

In 2010, acting on a Crime Stoppers tip, investigators arrested Lockett on multiple unrelated robberies. As a result of the 2010 robbery investigations, Lockett's DNA was obtained to compare to evidence obtained in the unrelated robberies. Lockett's DNA was entered into the Combined DNA Index System (CODIS) and a match to evidence recovered in Mr. Hernandez's was found. Lockett was the positively identified as the suspect in this case and investigators were able to recover the murder weapon used in this incident.

VHS/JFC 4-1-11
Inc. #084696308
For additional information, please contact the HPD Public Affairs Division at 713-308-3200.