Houston Police Department
Suspect Charged, Wanted in Fatal Stabbing at 5353 West Alabama

April 1, 2011 - A suspect charged and wanted in the fatal stabbing of a man at 5353 West Alabama about 6:15 a.m. on March 21 has been arrested.

The suspect, Antone Richie (b/m, DOB: 9-4-57), was taken into custody on Sunday (April 3) without incident. Richie is charged with murder in the 230th State District Court. He is accused in the killing of Jim Andrew Lee, 58, of Houston. Mr. Lee suffered multiple cuts and stab wounds and was transported from his residence to Lyndon B. Johnson Hospital on March 22. Doctors pronounced him dead on March 26. A photo of suspect Richie is attached to this news release.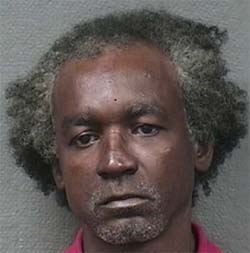 HPD Homicide Division Senior Police Officers M. Miller and T. Miller reported:

Mr. Lee was employed as a security guard at an office building and parking garage at the above address. An investigation determined Lee got into an altercation with Richie, who was digging through a dumpster at the office building. At some point, Richie pulled a knife and stabbed Lee several times.

Further investigation identified Richie's whereabouts and he was subsequently taken into custody. He has admitted to his involvement in Lee's death.

Update: VHS/JFC 4-4-11
VHS/JFC 4-1-11
Inc. #038095711

For additional information, please contact the HPD Public Affairs Division at 713-308-3200.