Houston Police Department
Update: Suspect Arrested, Charged in Fatal Shooting at 6730 Avenue R

April 12, 2011 - A suspect has been arrested and charged in the fatal shooting of a man at 6730 Avenue R about 2:20 p.m. on February 7, 2009.

The suspect, Rene Lopez (H/m, DOB: 7-25-48), also known as Napoleon or "Napo", is charged with capital murder in the 180th State District Court. He is accused in the death of Andres Palacios, 58, of Houston. Mr. Palacios suffered multiple gunshot wounds and died from his wounds more than a year later on April 8, 2010. A photo of suspect Lopez is attached to this news release.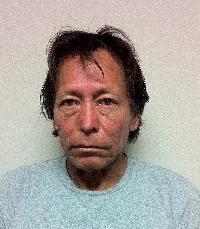 HPD Homicide Division Sergeant R. Odom reported:
Mr. Palacios was working at his auto repair business when Lopez approached him and demanded his pay. Palacios promised to pay Lopez once he was finished working on a truck. Lopez then pulled a gun and shot Palacios twice before demanding the rest of the payroll and the keys to Palacios' vehicle. The truck was recovered the next day near Luling, Texas.
On March 16, 2011, the San Antonio Police Department received an anonymous tip regarding a possible suspect in this case, after the caller saw the suspect's drawing on the America's Most Wanted website. The San Antonio Police Repeat offenders Unit investigated the tip and arrested Lopez after he gave a false name to investigators. Lopez was then transported to the Harris County Jail.
Update: JKS/VHS 4-12-11
KJS/JFC 6-21-10
Inc. #019105709

For additional information, please contact the HPD Public Affairs Division at 713-308-3200.