Houston Police Department
Update: Suspect Arrested, Charged in Fatal Shooting at 201 Rosamond
August 16, 2012 - Charges have been filed against a suspect arrested in the fatal shooting of a woman at 201 Rosamond about 7:50 p.m. on June 10.
Antwone Jermaine Betters (b/m, DOB: 8-13-87) is charged with capital murder in the 339th State District Court. Betters is accused in the death of Camille Ross, 24, of Austin, TX, who was pronounced dead at the scene. A photo of suspect Betters is attached to this news release.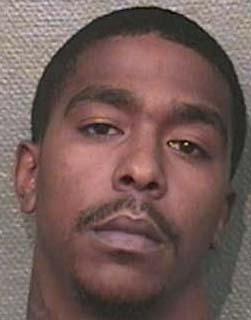 HPD Homicide Division Sergeant R. Odom and Officer M. Coleman reported:
Ms. Ross and two other females, all from the Austin area, met with three male suspects to purchase marijuana. The suspects then produced weapons and demanded the females' money and cell phones. When Ross gave her cell phone and purse to the suspects,one of them shot her in the chest. The other two females were not injured. The suspects then fled the scene.
The suspects, described only as one black male and two Hispanic males, were last seen in a black Dodge quad-cab pickup truck.
Further information was developed that identified Betters as a suspect in this case. On Wednesday (Aug. 15), he was arrested in Northwest Harris County without incident. Anyone with information on the identities of the two other wanted suspects isurged to contact the HPD Homicide Division at 713-308-3600 or Crime Stoppers at 713-222-TIPS.
JFC/VHS 8-13-12
Inc #101960512
For additional information, please contact the HPD Public Affairs Division at 713-308-3200.