Houston Police Department
Update: Suspect Arrested, Charged in Fatal Shooting at 13100 Carvel
August 29, 2012 - Charges have been filed against a suspect arrested in the fatal shooting of a man at 13100 Carvel about 12:15 a.m. on August 16.
The suspect, Aaron Jamal Smith (b/m, DOB: 5-12-94), is charged with capital murder in the 337th State District Court. He is accused in the killing of Hamza Raza, 18, of Sugar Land, who died at the scene. A photo of suspect Smith is attached to this news release.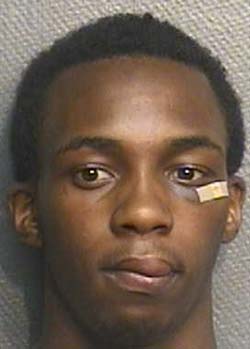 HPD Homicide Division Sergeant B. Harris and Senior Police Officer M. Waters II reported:
Mr. Hamza met a male known only as "Dookie" at the above address to purchase an unknown type of narcotics. As Hamza tried to make his purchase, a second unknown male suspect pulled out a pistol and told Hamza to get on the ground. Hamza then tried to flee, but "Dookie" grabbed him. Hamza broke free and, as he again attempted to flee, he was fatally shot.
Further investigation and witness statements identified Smith as the shooter in this case and on Monday (Aug. 27) he was arrested without incident.
Anyone with information in this case is urged to contact the HPD Homicide Division at 713-308-3600.
Update: VHS/JKS 8-28-12
VHS/JFC 8-16-12
Inc. #103869612
For additional information, please contact the HPD Public Affairs Division at 713-308-3200.