Houston Police Department
Police Chief McClelland Unveils New Patrol Vehicle Colors
July 02, 2012 - Houston Police Chief Charles A. McClelland, Jr., today (Monday, July 2) unveiled a new image for HPD's patrol vehicle fleet.

HPD's patrol vehicles will soon sport a black and white color scheme. In addition, several vehicles of different makes and models are being tested for consideration as a replacement to the current Ford Crown Victoria. The vehicles are the following:


Ford Interceptor
Dodge Charger
Chevrolet Caprice
Chevrolet Tahoe
Photos of the vehicles and the new color scheme are attached to this news release.

Following discussion within and outside HPD, a decision was made to convert the current patrol vehicles to a more traditional black and white color scheme.

Chief McClelland said, "The Ford Crown Victoria is no longer being manufactured so we were forced to look at other options. This was a good opportunity and transition point for us to go to a classic police car and follow professional standards around the country," Chief McClelland added.

It is estimated the conversion for the entire HPD fleet will take about two years. During that time, some patrol vehicles with the orignal blue and white banner will still be in circulation.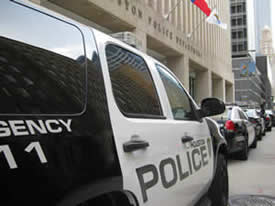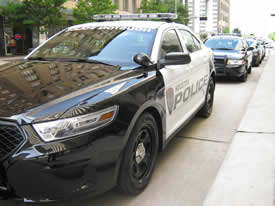 VHS/JFC 7-2-12
For additional information, please contact the HPD Public Affairs Division at 713-308-3200.