Houston Police Department
Suspect Arrested, Charged in Fatal Traffic Accident at 12700 South Freeway
March 5, 2012 - Houston police have arrested a suspect charged in a fatal traffic accident in the 12700 block of the South Freeway (State Highway 288) about 1 p.m. on Sunday (Mar. 4).

Shawn Jarmail Brown (b/m, DOB:12/12/75) is charged with intoxication manslaughter in the 183rd State District Court. A mugshot of Brown is attached to this news release.

The identity of the male victim, 42, of Freeport is pending verification by the Harris County Institute of Forensic Sciences. He was pronounced dead at the scene.

HPD Vehicular Crimes Division Sergeant D. Usher and Officer C. Sartor reported:

Brown was driving a white Pontiac Bonneville northbound in the 12700 block of the South Freeway, in the outside lane, when he failed to maintain a single lane and struck the victim. The victim was sitting on his red Kawasaki motorcycle in the outside shoulder, talking on his cell phone, when he was fatally struck.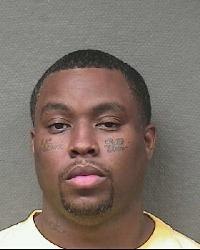 Shawn Jarmail Brown
JKS/JFC 3-5-12
Inc. #027774512-Z
For additional information, please contact the HPD Public Affairs Division at 713-308-3200.