Houston Police Department
Suspects Arrested, Charged in Fatal Shooting at 10950 Tanner Park Court
March 8, 2012 - Houston police have arrested two suspects charged in the fatal shooting of a man at 10950 Tanner Park Court about 8:30 p.m. on March 1.

Manuel Rivera-Sanchez (H/m, DOB: 6-2-91) and Israel Soriano (H/m, DOB: 11-8-90) are charged with capital murder in the 177th State District Court. The two are accused in the death of Xavier Jamar Clinton, 27, of the above address, who suffered multiple gunshot wounds and was pronounced dead at the scene. Mug shots of both suspects are attached to this news release.

HPD Homicide Division Sergeant B. Harris and Senior Police Officers M. Waters, B. Oxspring and M. Condon reported:

HPD patrol officers responded to a shooting at an apartment complex at the above address. Officers found Mr. Clinton on the ground with several gunshot wounds. HFD paramedics responded and pronounced Clinton dead.

Further investigation led to the identification of Rivera-Sanchez and Soriano as suspects in the case and, on Wednesday (Mar. 7), both were arrested after confessing to their roles in shooting Clinton.

Investigators are seeking assistance in locating a 2006 red Ford F-150 pickup truck with Texas license plates AT2-3040. The wanted vehicle was used by the suspects and later taken by other unknown suspects.

Anyone with information in this case or on the whereabouts of the truck is urged to contact the HPD Homicide Division at 713-308-3600 or Crime Stoppers at 713-222-TIPS.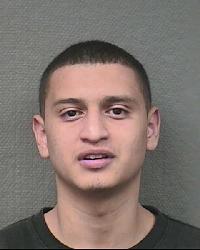 Manuel Rivera-Sanchez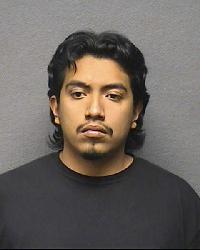 Israel Soriano
Update: JKS/JFC 3-8-12
VHS/JKS 3-2-12
Inc. #026541912
For additional information, please contact the HPD Public Affairs Division at 713-308-3200.