Houston Police Department
Suspect Charged, Wanted in Fatal Shooting at 5757 Guhn Road
March 12, 2012 - Charges have been filed against a suspect wanted in the fatal shooting of a man at 5757 Guhn Road about 5 a.m. on Sunday (March 11).

Rodney Wayne Allen (b/m, DOB: 10-15-90) is charged with murder in the 262nd State District Court. He is accused in the killing of a 38-year-old man whose name is being withheld pending notification to family members by the Harris County Institute of Forensic Sciences.

Allen is not in custody. A 2011 mug shot of Allen is attached to this news release.

HPD Homicide Division Sergeant W. Meeler and Senior Police Officer X. Avila reported:

Officers responded to a shooting call at the Villa Anita apartments at the above address and discovered the victim deceased on a sidewalk in the apartment complex.

Witnesses stated there was an altercation between the victim and Allen. Allen was a guest at the victim's apartment when he got into an altercation with a female also visiting the victim. When the victim asked Allen to leave the apartment, Allen pulled a gun and shot the victim. Allen then fled the scene, possibly on foot.

Anyone with information on the whereabouts of Rodney Wayne Allen is urged to contact the HPD Homicide Division at 713-308-3600 or Crime Stoppers at 713-222-TIPS.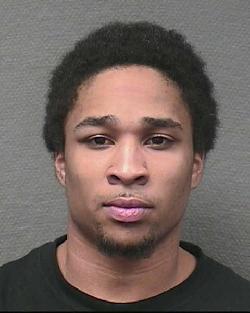 Rodney Wayne Allen
JFC/VHS 3-12-12
Inc #030840812
For additional information, please contact the HPD Public Affairs Division at 713-308-3200.