Houston Police Department
Composites of Suspects Wanted in Home Invasion Robbery
March 21, 2012 - Houston police have released composite drawings of three suspects and are asking for the public's assistance in identifying them for their roles in a home invasion robbery at 1700 Sandy Trail Court about 1 a.m. on February 26.

The three suspects are described only as Hispanic males in their late 20s to early 30s, who spoke Spanish with a possible Colombian accent. One suspect was about 5 feet 8 inches tall with a thick build, the second was about 5 feet 6 inches tall with a skinny build and the third suspect was about 5 feet 3 inches tall with a medium build. Composites of the three are attached to this news release.

A fourth male suspect suspect was involved, but there is no description of him available.

A fifth suspect, a female, Siniad Vanessa Gonzalez (H/f, DOB: 7-10-90), was taken into custody a short time later driving in a black BMW. The BMW, along with a black Chevrolet Equinox, was seen leaving the scene of the home invasion. Gonzalez has been charged with aggravated robbery with a deadly weapon in the 182nd State District Court. A mug shot of Gonzalez is also attached to this news release.

Four unknown male suspects approached the victim at his front door and forced him inside the residence. They assaulted him with a gun and bound his wife and two grandchildren. The victim said the suspects remained inside the home for about two hours, demanding money from a safe. The victim advised he did not have a safe nor money they were demanding. The suspects ransacked the residence and stole numerous items, including an iPad, iPhone and a gun before fleeing the scene.

The victim observed the suspects leaving in two vehicles, the BMW and possible Chevrolet Equinox. He saw the female (Gonzalez) driving the BMW. The description of the vehicles was broadcasted via radio to officers, who spotted the BMW traveling southbound on the North Freeway. The vehicle was stopped in the 8200 block of the North Freeway about 5:40 a.m. and the female was detained. The items stolen from the house were located inside the BMW and its trunk.

Anyone with information on the identities of the suspects is urged to contact the HPD Robbery Division at 713-308-0700 or Crime Stoppers at 713-222-TIPS.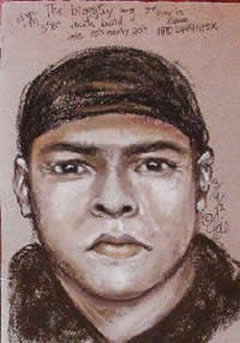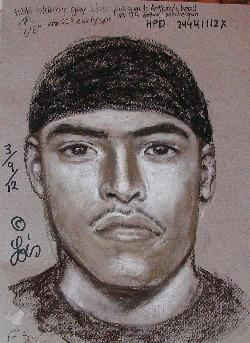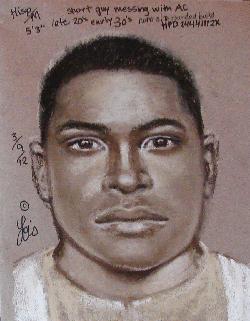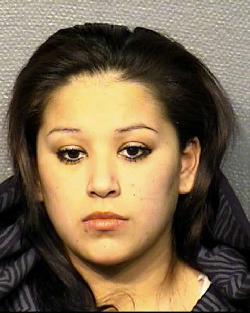 Siniad Vanessa Gonzalez
JFC/VHS 3-21-12
Inc #024441112
For additional information, please contact the HPD Public Affairs Division at 713-308-3200.