Houston Police Department
HPD Tells Museum Patrons Common Sense, Not "Science," Prevents Crime
March 27, 2012 - Today (March 27), officers from the Houston Police Department's South Central Patrol Division offered crime prevention tips to patrons of the Houston Museum of Natural Science, at 5800 Caroline.

Photos of the educational initiative are attached to this news release.

Officers explained, in English and Spanish, what steps citizens can take to help from becoming crime victims.

"It's not science," said HPD Officer Nina Olivo, "It's common sense. Always be aware of your surroundings. Don't leave belongings in your vehicle where they can be seen. If you have to leave your belongings in your car, make sure you hide them, or better yet, lock them in your trunk."

The event was part of HPD's annual "March on Crime" initiative. Working together, Houston police officers and the Houston community can "Help Keep Houston Safe."

For more safety information, visit HPD's web site at www.houstonpolice.org and click on the "Keep Houston Safe" logo.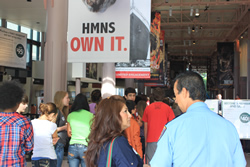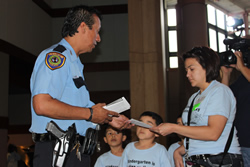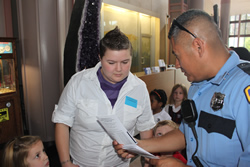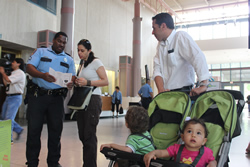 For additional information, please contact the HPD Public Affairs Division at 713-308-3200.