Houston Police Department
Suspect Arrested, Charged in Kidnapping/Sexual Assault
October 24, 2012 - Houston police have arrested a suspect charged with impersonating a police officer during the kidnapping and sexual assaut of a woman at Studewood and East 11th Street about 2 p.m. on August 9 and are asking any additional victims to come forward.

The suspect, Michael Wayne Carter (b/m, DOB: 2-3-62), is charged with aggravated kidnapping, impersonating a peace officer, and sexual assault in the 183rd State District Court.

HPD Special Crimes Division Officer C. Weiche reported:

The female victim, 17, reported to police she was in the parking lot of a grocery store at 1020 Quitman when she was approached by Carter, who ordered her into his white Chevrolet Suburban. Carter was posing as a police officer by talking on a handheld radio and by showing her what she believed was a gold badge. Carter threatened to arrest the woman if she did not get into his SUV.

Once inside the vehicle, Carter drove the woman to a car wash on the corner of Studewood and East 11th Street. He then parked the SUV in a vacant stall and sexually assaulted the woman. Afterward, Carter left the woman at a bus stop near the intersection of Fulton and Hogan.

The victim then called police and reported the sexual assault. Results of the sexual assault kit were submitted to the national Combined DNA Index System (CODIS) that matched and identified Carter as the suspect in this case.

Investigators arrested Carter at his residence at 1714 Mary last Friday (Oct. 19) without incident. A white Chevrolet Suburban and two police scanners, that can appear to be police radios, were recovered from his home.

Additional evidence obtained indicates Carter may have engaged in similar activities over the past 20 years. For this reason, HPD investigators are asking for any other potential victims to come forward. Carter is missing his left eye, however, he has been known to wear dark sunglasses to hide the fact.

Attached are two photos of Carter, including one in which he is depicted wearing sunglasses. Any other victims who recognize Michael Carter are urged to contact the HPD Special Crimes Division at 713-308-1180.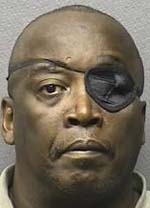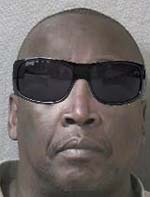 KJS/JKS/JFC 10-24-12
Inc #100955412
For additional information, please contact the HPD Public Affairs Division at 713-308-3200.