Houston Police Department
UPDATE: Suspects Arrested, Charged in Woman's Death at 7600 Glen Prairie
July 1, 2014 - Charges have been filed against two suspects arrested in the death of a woman found in the 7600 block of Glen Prairie about 2 a.m. on January 5.

The suspects, Timothy Dewayne Coleman (b/m, 34) and Tiara Deshawn Thomas (b/f, 26), are charged with dog attack in the 174th State District Court. Photos, provided by the Harris County Sheriff's Office, of both suspects are attached to this news release.

The victim, Christina Bell, 43, was pronounced dead at the scene.

HPD Homicide Division Sergeant C. Howard and Officer R. Lujan reported:

HPD patrol officers responded to a person down call at the above location and found Ms. Bell and at least two other persons had sustained dog bite wounds. Bell died at the scene. A second person was treated by HFD paramedics and released, while a third person was transported to Memorial Hermann Southeast Hospital. One of the surviving victims told police they were attacked by two dogs running loose in the neighborhood. Harris County Animal Control responded to the scene and managed to locate one of the dogs. The owner of the dogs has not been identified at this time.

Further investigation led to the identities of Coleman and Thomas as dog owners and charges were filed against them on Monday (June 30). Members of the Harris County Sheriff's Office arrested both suspects this afternoon (July 1) without incident.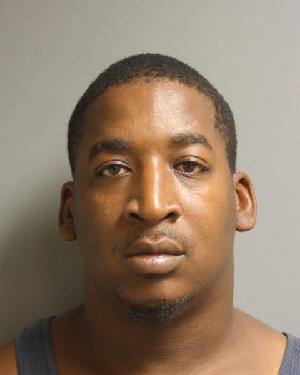 Timothy Dewayne Coleman
Tiara Deshawn Thomas
Update JFC/VHS 7-1-14
VHS/JFC 1-6-14
Inc. #001783414
For additional information, please contact the HPD Public Affairs Division at 713-308-3200.