Houston Police Department
Suspect Arrested, Charged in Fatal Traffic Accident at 12400 U.S. Highway 90
July 7, 2014 - Houston police have arrested a suspect charged in a fatal traffic accident at 12400 U.S. Highway 90 about 7:20 p.m. on Saturday (July 5).

The suspect, Wilfredo Chirinos-Rios (H/m, 32), is charged with two counts of intoxicated assault in the 209th State District Court. A photo of suspect Chirinos-Rios is attached to this news release.

He is accused in causing serious injuries to a female and her unborn child.

HPD Vehicular Crimes Division Sergeant T. Trometer and Officer Y. Haq reported:

Chirinos-Rios was driving a black Nissan Altima when he ran the red light at the intersection of U.S. Highway 90 and South Lake Houston Parkway and struck a Chevrolet Tahoe. A pregnant female passenger in the Tahoe was transported to an area hospital with a broken leg. The woman's unborn child is not expected to survive.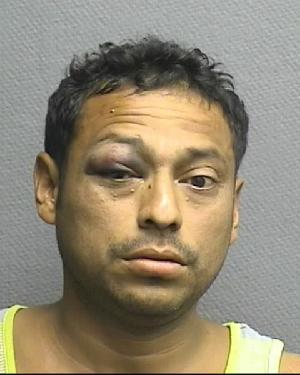 Wilfredo Chirinos-Rios
JKS/JFC 7-7-14
Inc. #084363714-D
For additional information, please contact the HPD Public Affairs Division at 713-308-3200.