Houston Police Department
2nd UPDATE: One Suspect Arrested, Another Sought in Fatal Shooting at 8939 Long Point
July 11, 2014 - Houston police have arrested one male suspect and are seeking the public's help in identifying a second male seen in surveillance photos in the fatal shooting of a male at 8939 Long Point about 9:45 a.m. June 11.

One suspect, Derian Latrell Wilson (b/m, 21), is charged with aggravated robbery-serious bodily injury in the 183rd State District Court. A photo of Wilson is not available at this time, pending further investigation.

The wanted suspect is described only as a black male, 30 to 35 years old, about 5 feet 7 inches tall and weighing 200 to 220 pounds. Surveillance photos of the wanted suspect are attached to this news release.

The victim, Russell Soltani, 66, of Houston, was transported to Ben Taub General Hospital where he was pronounced dead.

HPD Homicide Division Sergeants J. Burton, M. Brady and Senior Police Officer T. Miller reported:

Mr. Soltani had just arrived at the above address when he was approached by an unknown black male. According to witnesses, two gunshots were heard in the parking lot. An individual, described only as a black male, was then seen running from the parking lot carrying a container in one hand and a pistol in the other.

Further investigation led to the identity of Derian Wilson as one of the suspects in this case. He was arrested without incident on Wednesday (July 9) and subsequently charged.

Anyone with information on the identity or whereabouts of the wanted suspect or in this case is urged to contact the HPD Homicide Division at 713-308-3600 or Crime Stoppers at 713-222-TIPS.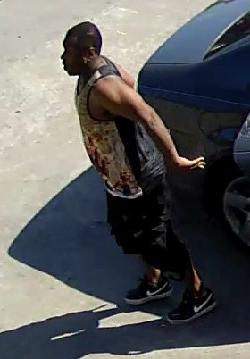 Derian Latrell Wilson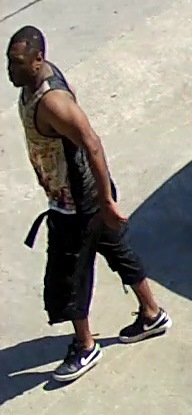 Derian Latrell Wilson
2nd Update JFC/JKS 7-11-14
Update: VHS/KJS 6-11-14
KJS/VHS 6-11-14
Inc. #072838914
For additional information, please contact the HPD Public Affairs Division at 713-308-3200.