Houston Police Department
UPDATE: Suspect Arrested, Charged in Man's Death at 1200 State Highway 6 North
July 11, 2014 - Charges have been filed against a suspect arrested in the fatal stabbing of a man found at 1200 State Highway 6 North about 2:30 p.m. on Wednesday (July 9).

The suspect, Chad James Goodeaux (w/m, 30), has a pending charge of murder. A photo of Goodeaux is attached to this news release.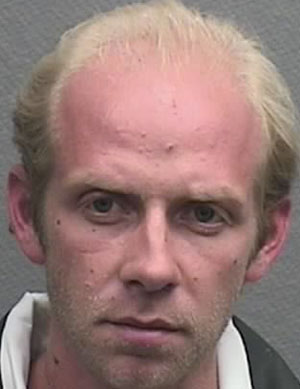 The victim, Charles Lambert, 64, of Katy, was pronounced dead at the scene.
HPD Homicide Division Sergeant B. Harris and Senior Police Officer M. Waters reported
Mr. Lambert was living among a group of homeless individuals at the above address and panhandling during the day. He normally slept under the overpass of Highway 6 and Park Row in west Houston. Witnesses reported last seeing Lambert arguing with a male known only as "Chad" shortly after midnight. It is believed Lambert was attacked and stabbed while he slept sometime between midnight and 7 a.m. on Wednesday.
Further investigation identified Goodeaux as a suspect in this case and, on Thursday (July 10), he was arrested without incident.
UPDATE: KJS/JFC 7-11-14
JKS/JFC 7-10-14
Inc. #086031914
For additional information, please contact the HPD Public Affairs Division at 713-308-3200.