Houston Police Department
Suspect Arrested, Charged in Fatal Shooting at 3500 West Little York #102
July 14, 2014 - Charges have been filed against a suspect arrested in the fatal shooting of a woman at 3500 West Little York Road #102 about midnight on Saturday (July 12).

The suspect, Leonard Keith Dawson (b/m, 24), is charged with murder in the 184th State District Court. A photo of Dawson is attached to this news release.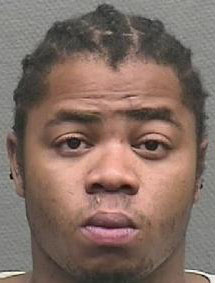 The victim, Julia Green, 21, of the above address, was pronounced dead at the scene.
HPD Homicide Division Sergeant R. Rodriguez and Officer M. Burrow reported:
HPD patrol officers responded to a shooting call at the above address where Green and the suspect, Dawson, lived. Upon arrival, they found Ms. Green inside her apartment. Dawson told investigators Green had shot herself, however, evidence at the scene contradicted that statement. Following an interview with HPD homicide investigators, Dawson was arrested without incident.
KJS/JFC 7-14-14
Inc. #087225614
For additional information, please contact the HPD Public Affairs Division at 713-308-3200.