Houston Police Department
Surveillance Video, Photos of Suspects Wanted in Robbery Investigaton
July 17, 2014 - Houston police are asking for the public's help in identifying three suspects wanted in the robbery of a business at 9820 North Freeway about 7:30 p.m. on June 17.

The suspects are described only as three black males, two of whom were armed and wore masks. Surveillance video of the suspects can be viewed on the HPD YouTube Channel at https://youtu.be/Z31JBrHVdn8. Surveillance photos of the suspects are attached to this news release.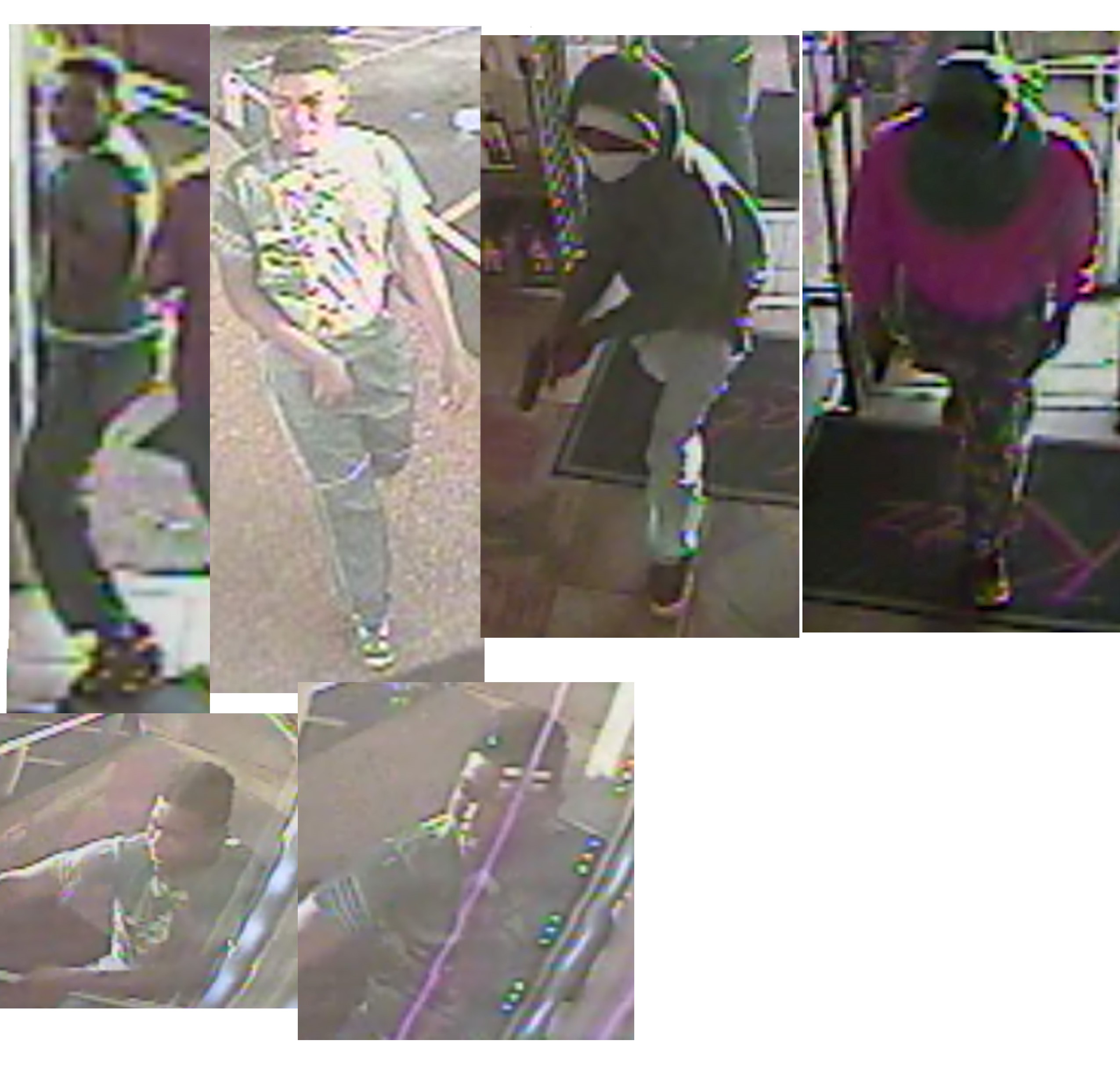 Two masked suspects with guns entered the Katz Boutique at the above address and confronted customers and store employees while a third suspect stood by the front door as a lookout. The suspects then stole merchandise from the store. As customers and employees fled, the suspects fired their weapons, but did not strike anyone. The suspects then fled the scene in an unknown direction.
Anyone with information in this case or on the identities of the suspects is urged to contact the HPD Robbery Division at 713-308-0700 or Crime Stoppers at 713-222-TIPS.
VHS/JFC 7-17-14
Inc. #075941214
For additional information, please contact the HPD Public Affairs Division at 713-308-3200.