Houston Police Department
Suspect Arrested, Charged for Posing as Veterinarian to Numerous Pet Owners
July 21, 2014 - A suspect has been arrested for posing as a veterinarian and Houston police are asking for those who used his services to come forward to report such interactions.

The suspect, Wilfredo Gutierrez (H/m, 26), is charged with unlawful practicing of medicine in Harris County Criminal Court #2. A photo of Gutierrez is attached to this news release.

HPD Major Offenders Division Senior Police Officer S. Hollifield, assigned to the Animal Cruelty Unit, reported:

During an animal cruelty investigation, it was learned an individual (Gutierrez) was possibly practicing veterinary medicine without a license. HPD investigators then contacted and worked with the Texas Board of Veterinary Medical Examiners.

Investigators learned Gutierrez was using business names such as DogSmart Veterinary Services, Wilfredo Gutierrez Pet Services and Mobile Vet Vaccinations. He advertised using the phone number of 832-748-2437 and provided veterinary services in pet owners' homes. Among the services provided, Gutierrez was giving what he claimed were rabies and canine distemper vaccines, treating injuries and dispensing medications.

Gutierrez, who does not have a license to practice veterinary medicine, was arrested on July 16 without incident. Patient treatment cards were found in his possession indicating he provided services for numerous pets of unsuspecting citizens.

As a result, investigators believe there are numerous citizens whose pets were treated by Gutierrez and are not protected from diseases because the origin of his vaccines are unknown. Those citizens are encouraged to come forward to report treatments from Gutierrez to the HPD Major Offenders Division Animal Cruelty Unit at 713-308-3100.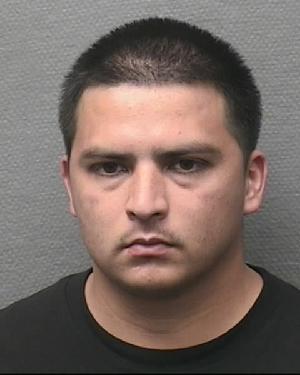 Wilfredo Gutierrez
JFC/KJS 7-21-14
Inc #081779214
For additional information, please contact the HPD Public Affairs Division at 713-308-3200.