Houston Police Department
UPDATE: Suspect Arrested, Charged in Fatal Shooting at 9425 Country Creek Drive
July 23, 2014 - Charges have been filed against a suspect arrested in the fatal shooting of one man and the wounding of another at 9425 Country Creek Drive about 7:40 a.m. on June 22.

The suspect, Bradley Garrett (b/m, 36), is charged with murder in the 180th State District Court. A photo of Garrett is attached to this news release.

The first victim, Scott Clark, 44, was pronounced dead at the scene. The second victim, Edward Woodrow, 30, was transported to Ben Taub General Hospital in stable condition.

HPD Homicide Division Sergeant R. Rodriguez and Senior Police Officer M. Condon reported:

Both victims were at the H2O night club at the above address and were seen going inside and outside the club several times. As the club was closing, both men attempted to return, however club security advised them to leave. When security personnel confronted the men, the situation began to escalate and one of the men began taking video with his cell phone. At that time, the suspect, accompanying the club security guard, took the phone from the man and then produced a gun and struck the other man in the face, as he attempted to help his friend get his cell phone back. Both groups then separated and the security guard and the suspect went back inside the club. After several minutes, the security guard, accompanied by the suspect, went outside to the parking lot and confronted the two men again. The suspect, without provocation, fatally shot one man and then wounded the friend (owner of the cell phone) as he attempted to run away.

The suspect fled the scene in a maroon Ford Expedition.

Further investigation identified Garrett as the suspect in this case and, on July 3, he was arrested by Missouri City police officers without incident.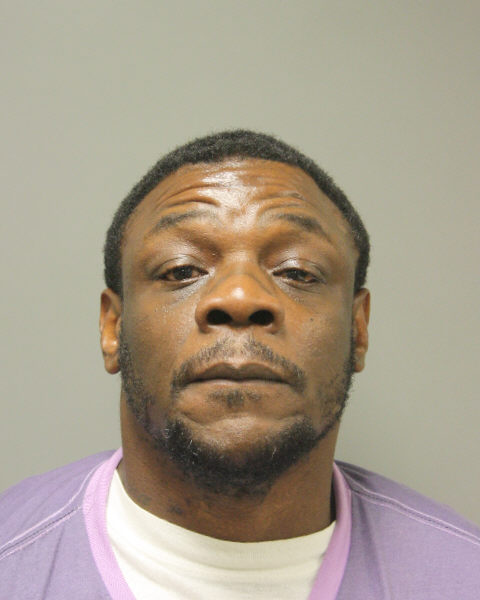 Bradley Garrett
KJS/JFC 7-23-14
JKS/JFC 6-23-13
Inc. #078071814
For additional information, please contact the HPD Public Affairs Division at 713-308-3200.