Houston Police Department
UPDATE: Composite Sketch Released in Fatal Shooting at 3635 Hillcroft
July 23, 2014 - Houston police have released a composite sketch of a male wanted for questioning in the fatal shooting of a man at 3635 Hillcroft about 1 a.m. on Monday (July 21).

The individual is described only as a dark-skinned Hispanic male or light-skinned black male in his mid-20s to early 30s. A composite sketch of the man is attached to this news release.

The victim, Pedro Jacinto, 27, of Houston, was pronounced dead at the scene.

HPD Homicide Division Sergeant A. Semmelrock and Senior Police Officer M. Stahlin reported:

Mr. Jacinto was walking to the Valero gas station at the above address when two unknown male suspects in a silver or gray SUV, possibly a Toyota 4Runner or Nissan Pathfinder, pulled up next to him. At some point, a shot was fired, fatally striking Jacinto. Both suspects then fled the scene.

The suspects are described only as two Hispanic males.

Further information led to the identification of the individual described in the composite sketch as someone who may be associated with the SUV seen leaving the scene.

Anyone with information in this case is urged to contact the HPD Homicide Division at 713-308-3600 or Crime Stoppers at 713-222-TIPS.

*Note: The investigators are not available for interviews at this time.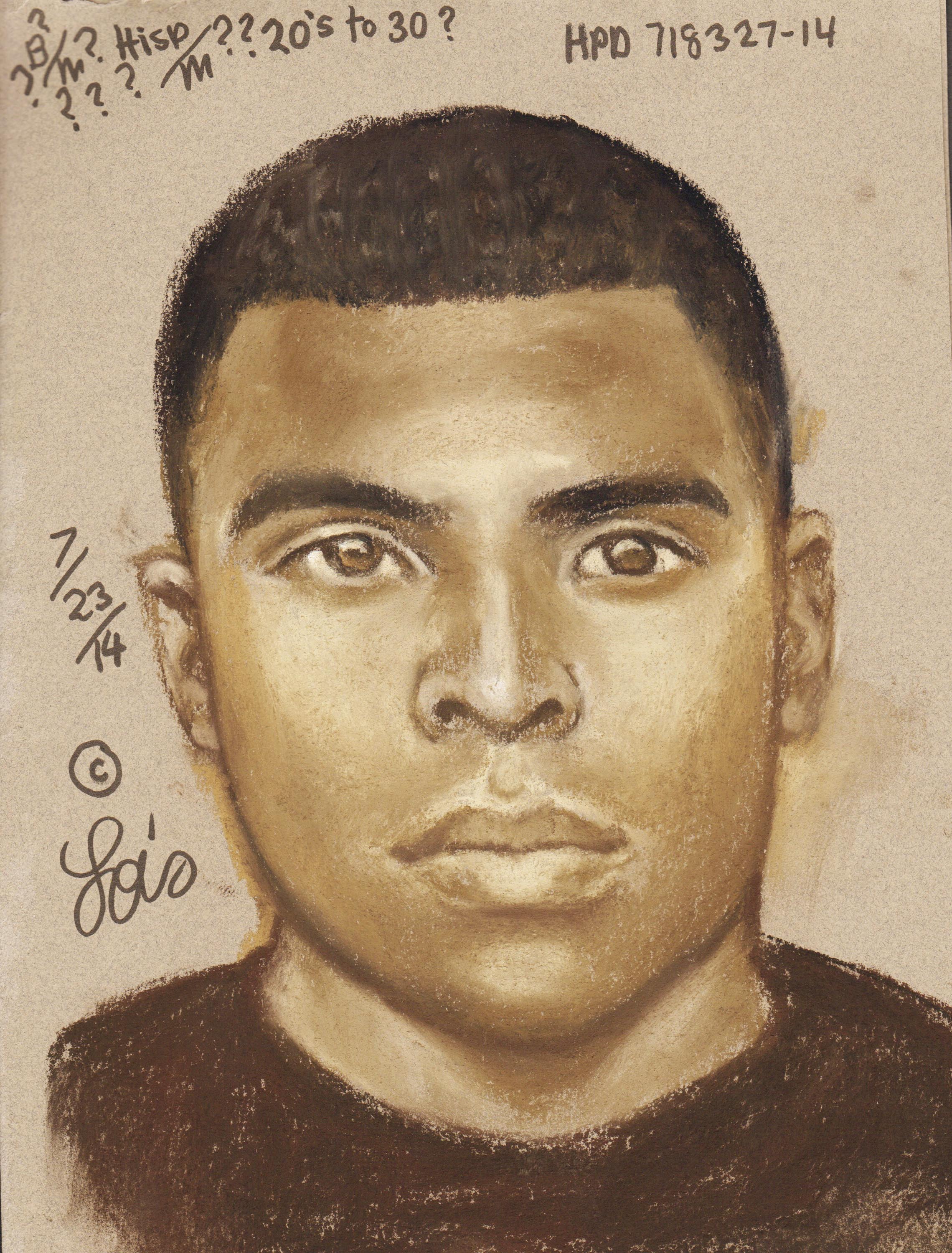 UPDATE: KJS/JFC 7-23-14
VHS/JFC 7-21-14
Inc. #091250914
For additional information, please contact the HPD Public Affairs Division at 713-308-3200.