Houston Police Department
2nd UPDATE: Suspect Arrested, Charged in Woman's Death at 1919 Runnels #57
April 13, 2015 - Charges have been filed against a suspect arrested in the death of a woman found at 1919 Runnels #57 about 9 a.m. on April 2.

The suspect, Jacob Isaac Robertson (b/m, 23), is charged with capital murder in the 248th State District Court.

He was arrested in St. Helena Parish, Louisiana, on April 3 and remains in jail there pending his extradition back to Harris County. A photo of Robertson, taken by the St. Helena Sheriff's Office, is attached to this news release.
The victim, Sandra Carpio, 24, of the above address, was pronounced dead at the scene. She had suffered trauma throughout her body.

Homicide Division Senior Police Officer T. Tyler reported:

Officers were called to the Clayton Homes Apartments and found Ms. Carpio inside her apartment with wounds to her body. Her five young children and a family member were also in the apartment, but not harmed.

Paramedics pronounced Carpio deceased. Investigators believe she was killed sometime before 8 a.m. The Harris County Institute of Forensic Sciences will conduct an autopsy to determine the time and cause of her death.

Carpio's children were placed with family members. Her vehicle, a 1999 blue Dodge Durango, was located abandoned about 1 a.m. the following day (April 3) at an underpass on the North Freeway (North Interstate Highway 45) feeder road at Crighton Road in Conroe.

Further investigation developed Robertson as a suspect in this case. Investigators learned he was taken into custody in Louisiana on April 3 for driving a vehicle reported stolen in Conroe. Capital murder charges were filed on Robertson last Friday (April 10).

Investigators said Robertson was an acquaintance of Ms. Carpio's boyfriend and was staying at her (Carpio's) apartment the day she was found deceased.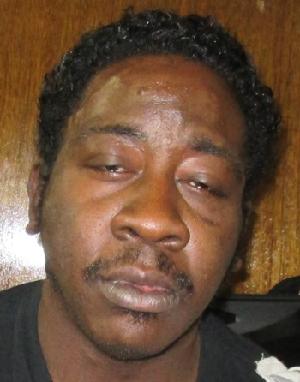 JACOB ISAAC ROBERTSON
(St Helena Sheriff's Office photo)
2nd Update JFC/VHS 4-13-15
Update JFC 4-3-15
JFC/VHS 4-3-15
Inc #040931015
For additional information, please contact the HPD Public Affairs Division at 713-308-3200.