Houston Police Department
UPDATE: Suspect Arrested, Charged in Fatal Shooting at 1700 Lake Harbor Way Circle
April 15, 2015 - Charges have been filed against a suspect arrested in the fatal shooting of a man at 1700 Lake Harbor Way Circle about 10:05 p.m. on March 28.

The suspect, Taylor Xavier De La Garza (H/m, 22), is charged with murder in the 228th State District Court. He is accused in the killing of Richard Mayoski, 21, of Houston, who died at Ben Taub General Hospital.

A photo of suspect De La Garza is attached to this news release.

HPD Homicide Division Sergeant R. Rodriguez and Officer W. Gilbert reported:

Witnesses heard two gunshots and then a third moments later. They then observed a gold Cadillac stopped at an intersection and a red or maroon Chevrolet Impala speeding away from the same area. Neighbors tended to the victim until paramedics transported him to Ben Taub General Hospital where he was pronounced dead.
Further investigation identified De La Garza as the suspect in this case. He was taken into custody on Tuesday (April 14) without incident.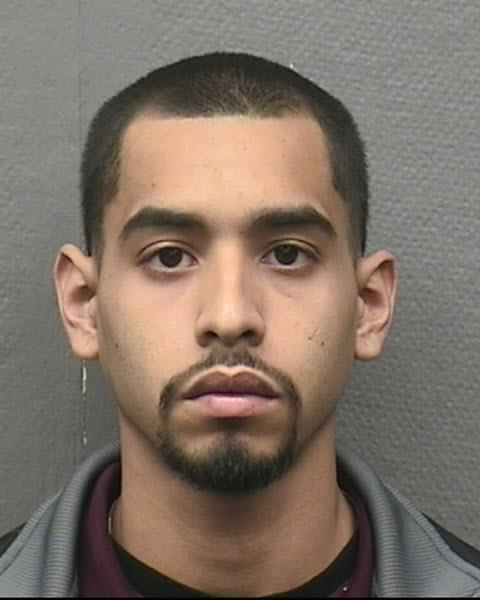 Taylor Xavier De La Garza
Update: VHS/JFC 4-15-15
JFC/VHS 3-30-15
Inc #038841715
For additional information, please contact the HPD Public Affairs Division at 713-308-3200.