Houston Police Department
Suspect Arrested, Charged in Fatal Shooting at 3106 Tidewater
April 15, 2015 - Charges have been filed against a suspect arrested in the fatal shooting of a man and a woman found at 3106 Tidewater about 2:10 a.m. today (April 15).

The suspect, Kenneth Ballinas (H/m, 26), is charged with capital murder in the 182nd State District Court. He is accused in the killing of his parents, Oscar E. Ballinas, 55, and Eva A. Ballinas, 50, of the above address. Both were pronounced dead at the scene.

A photo of Kenneth Ballinas is attached to this news release.

HPD Homicide Division Officers D. Stark and J. Young reported:

HPD patrol officers responded to a shooting call at the above address. Officers arrived and found Kenneth Ballinas waiting on the curb near the driveway. He told police he shot his parents while they were in bed.

Officers entered the residence and found Mr. and Mrs. Ballinas deceased in their bedroom.
Kenneth Ballinas was detained at the scene and subsequently charged.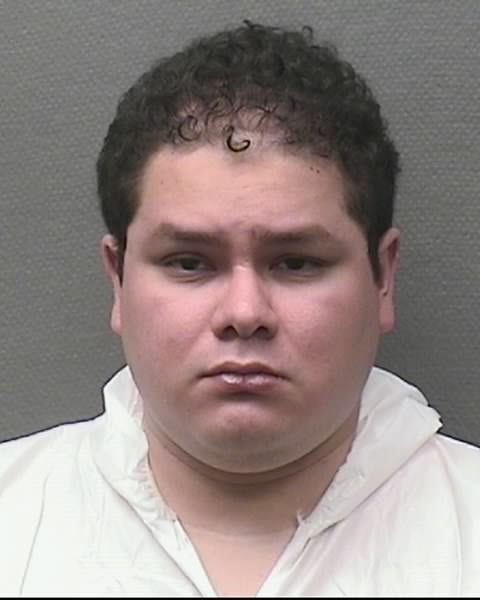 Kenneth Ballinas
VHS/JFC 4-15-15
Inc. #047010915
For additional information, please contact the HPD Public Affairs Division at 713-308-3200.