Houston Police Department
Surveillance Photo of Suspect Wanted in Sex Assault of a Child
April 17, 2015 - Houston police are asking for the public's help in identifying a suspect wanted in the sex assault of a child at 7560 Westheimer about 5:45 p.m. on April 9.

The suspect is described only as a white male, approximately 5 feet 9 inches tall and weighing about 170 pounds. The suspect possibly fled in an older model tan Toyota Solara. A surveillance photo of the suspect is attached to this news release.

The suspect approached a 9-year-old female at a Michael's store at the above address. He had been roaming the aisles watching the victim until she was alone and then approached her. He then grabbed her from behind, removed a piece of her clothing, and fondled her. The victim yelled for help and the male fled from the store.
Anyone with information in the identity of the wanted suspect is urged to contact the HPD Special Victims Division at 713-308-1100 or Crime Stoppers at 713-222-TIPS.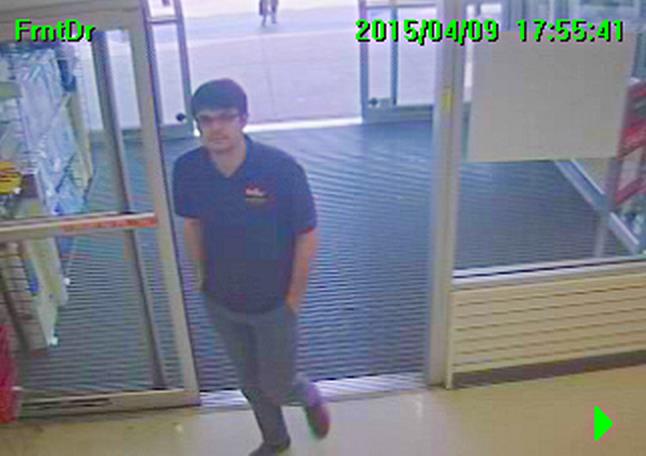 JKS/KJS 4-17-15
Inc. #044516415
For additional information, please contact the HPD Public Affairs Division at 713-308-3200.