Houston Police Department
Surveillance Video of Suspects in Jewelry Store Robbery
April 1, 2015 - Houston police are asking for the public's help in identifying two suspects wanted in a jewelry store robbery at 1684 Willowbrook Mall about 11:50 a.m. on March 9.
The suspects are described only as two black males. One suspect is about 5 feet 9 inches tall, between 160 to 180 pounds, with a gray hoodie and dark-colored pants. He was wearing a bandana and was armed with two hammers. The other suspect is about 5 feet 10 inches tall, between 150 to 170 pounds, with dark-colored pants and a hoodie. He was wearing a bandana and armed with a gun.
Surveillance video of the suspects can be viewed on the HPD YouTube channel at
https://youtu.be/yb8Pzj9PZdE
. Surveillance photos of the suspects are attached to this news release.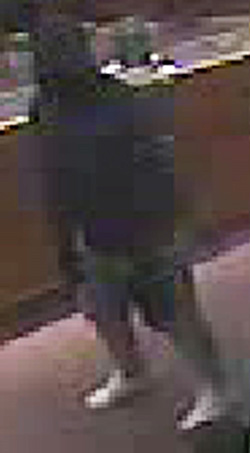 The suspects entered the Zales Diamond Store at the above address. One suspect stood in the middle of the store and displayed a gun as the other suspect, armed with the hammers, went to a display case containing wedding bands. The suspect struck the case multiple times until it shattered and then stole the rings from the case. Both suspects then fled the mall on foot. They were last seen getting in to an older model, white quad cab pickup truck, possibly a Toyota Tacoma, with no bedliner, and a spare tire in the bed of the truck.
During the course of the investigation, officers were contacted by investigators in the Sugarland Police Department, regarding the suspects' possible involvement in another incident that occurred in Sugarland Texas.
Anyone with information in this case is urged to contact the HPD Robbery Division at 713-308-0700 or Crime Stoppers at 713-222-TIPS.
VHS/JFC 4-1-15
Inc. #029685015
For additional information, please contact the HPD Public Affairs Division at 713-308-3200.