Houston Police Department
Suspect Arrested, Charged in Fatal Crash at 1400 Lockwood
April 27, 2015 - Charges have been filed against a suspect arrested in a fatal crash at 1400 Lockwood about 6:10 p.m. on Sunday (April 26).
The suspect, Blaine T. Boudreaux (w/m, 34), is charged with intoxication manslaughter in the 177th State District Court. A photo of Boudreaux is attached to this news release.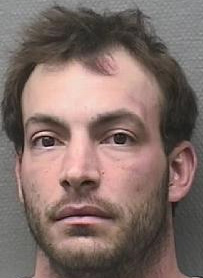 The identity of the victim, a 6-year-old boy, is pending verification by the Harris County Institute of Forensic Sciences.
HPD Vehicular Crimes Division Sergeant W. Shields and Officer D. Jones reported:
The suspect was driving a black Dodge 1500 pickup truck northbound on Lockwood when he ran the red light at the intersection with the East Freeway (East Interstate Highway 10) feeder road. The truck struck a black Honda Civic. The victim, a passenger in the Honda, was transported to Texas Children's Hospital where he was pronounced dead. The driver of the Honda suffered minor injuries and was transported to Ben Taub General Hospital. Boudreaux, the driver of the Dodge truck, was detained at the scene and subsequently charged.
JFC/VHS 4-27-15
Inc #052756915-S
For additional information, please contact the HPD Public Affairs Division at 713-308-3200.