Houston Police Department
Suspect Arrested, Charged in Stabbing of HCC Officer at 9555 South Post Oak
April 29, 2015 - Charges have been filed against a suspect arrested in the stabbing of a Houston Community College police officer at 9555 South Post Oak Boulevard about 1:45 a.m. on Tuesday (April 28).
The suspect, Jeremiah Matthews (b/m, 23), is charged with attempted capital murder in the 182nd State District Court. A photo of Matthews is attached to this news release.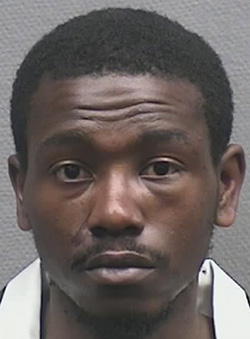 HPD Homicide Division Officers M. Condon and C. Liu reported:
The suspect (Matthews) entered the Walmart at the above address and attacked an off-duty HCC officer who was in uniform and working an extra job at the store. As Matthews stabbed the officer several times in the arm and body, several citizens came to her aid, tackling the suspect and disarming him. During the struggle, Matthews also attempted to gain control of the officer's duty weapon. Upon being restrained, one of the citizens then used the officer's handcuffs to detain Matthews until Houston police officers arrived and took him into custody.
Meanwhile, additional HPD officers used their EMS trauma kits in an attempt to stop the HCC officer's bleeding until HFD EMS crews arrived. She was taken to Ben Taub General Hospital in critical condition.
KJS/JFC 4-29-15
Inc. #053436615
For additional information, please contact the HPD Public Affairs Division at 713-308-3200.