Houston Police Department
UPDATE: Suspect Arrested, Charged in Woman's Death at 425 North Sam Houston Parkway East
January 15, 2015 - Charges have been filed against a suspect arrested in the death of a woman found at 425 North Sam Houston Parkway East about 9:20 a.m. on May 17, 2014.

The suspect, Eddie M. Herrera (H/m, 18), is charged with aggravated assault in the 183rd State District Court. He is accused for his role in the death of his girlfriend, Jacqueline Gomez, 17, of Houston.

A photo of suspect Herrera is attached to this news release.

HPD Homicide Division Senior Police Officers T. Miller and M. Miller reported:

Ms. Gomez, a high school senior, attended her prom the previous evening at the above address and then returned to a room at the same location, the Hyatt Regency North, along with her boyfriend. The boyfriend stated the couple consumed alcohol before falling asleep in the room. When Ms. Gomez's boyfriend woke in the morning, he could not wake up Gomez. Houston Fire Department personnel responded and pronounced her deceased.

Further investigation identified Herrera as the suspect in this case. He was arrested on Wednesday (Jan. 14) and admitted to choking Gomez during the evening. The motive and official cause of Gomez's death remain under investigation.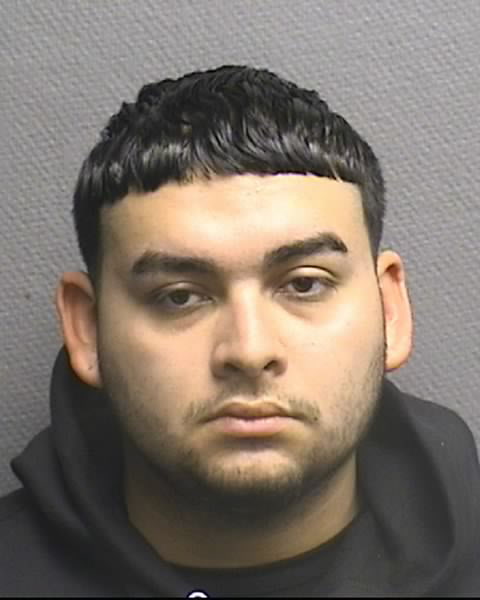 Eddie M. Herrera
Update: VHS/JFC 1-15-15
JKS/JFC 5-19-14
Inc. #061008914
For additional information, please contact the HPD Public Affairs Division at 713-308-3200.