Houston Police Department
Composite Sketch in Sexual Assault/Robbery Investigation
May 12, 2015 - Houston police have released a composite sketch and are asking for the public's help in identifying a suspect wanted in at least three robberies and sexual assaults at two apartment complexes in southwest Houston in April.

The suspect is described only as a black male in his late 20s to early 30s, 5 feet 9 inches tall, about 150 pounds with a slim build. He was wearing dark clothing and a gray hoodie. In the most recent incident. he was armed with a handgun.

A composite sketch of the suspect is attached to this news release.

The suspect is believed responsible for robberies/sexual assaults at the following two locations:
1455 Lakeside Estates about 11 p.m. on April 1
1455 Lakeside Estates about 2:40 a.m. on April 22
2828 Hayes about 10:50 p.m. on April 28

In two incidents the suspect approached the female victim in the parking lot of the apartment complex and, at gunpoint, sexually assaulted the victim and then stole her personal belongings.

Anyone with information in these cases is urged to contact the HPD Robbery Division at 713-308-0700, the Special Victims Division at 713-308-1100 or Crime Stoppers at 713-222-TIPS.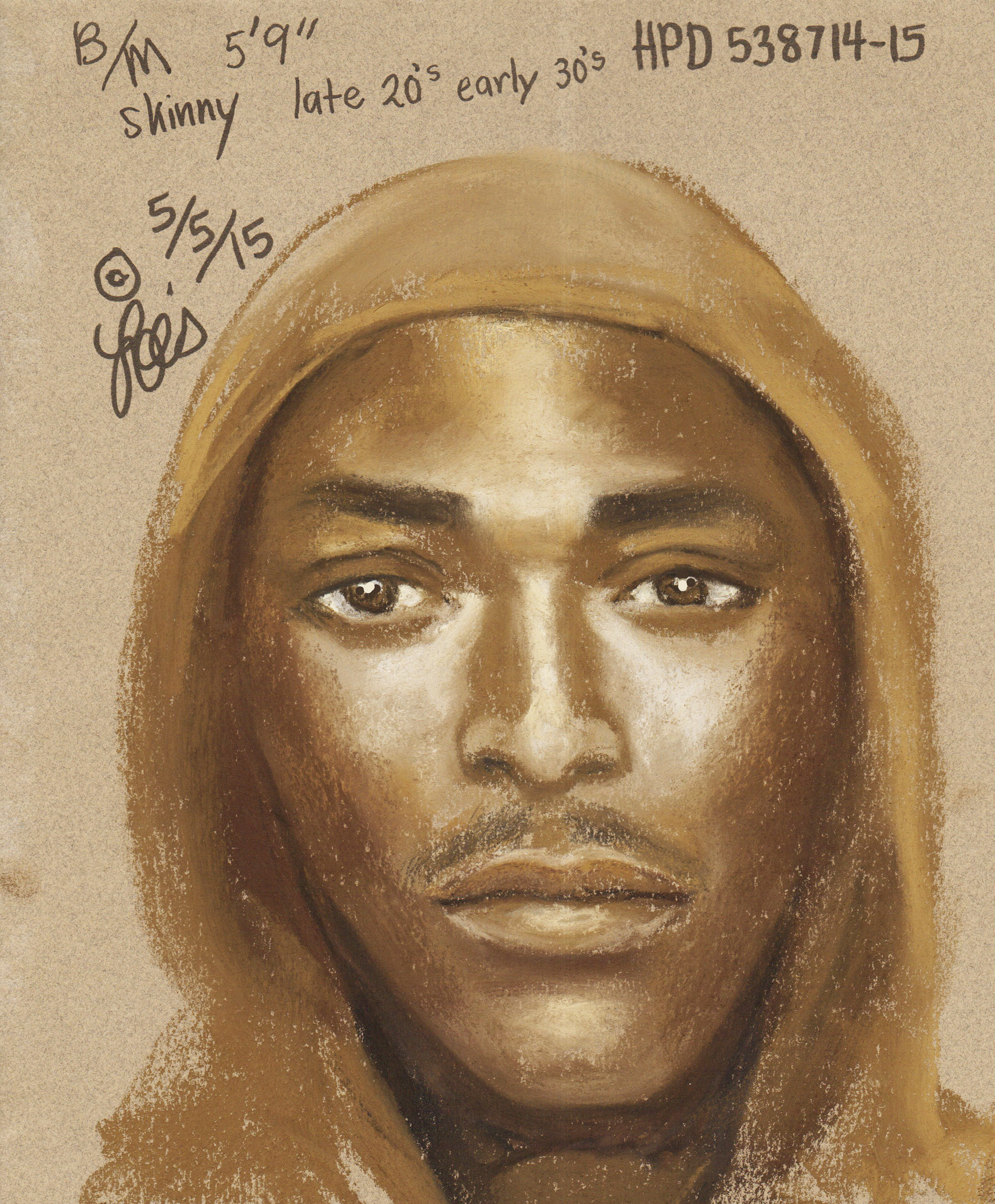 VHS/JFC 5-12-15
For additional information, please contact the HPD Public Affairs Division at 713-308-3200.